Government to overhaul police response to serious and organised crime
The Home Secretary, Priti Patel, has unveiled plans to dramatically overhaul the police response to serious and organised crime through the introduction of a wide-ranging review.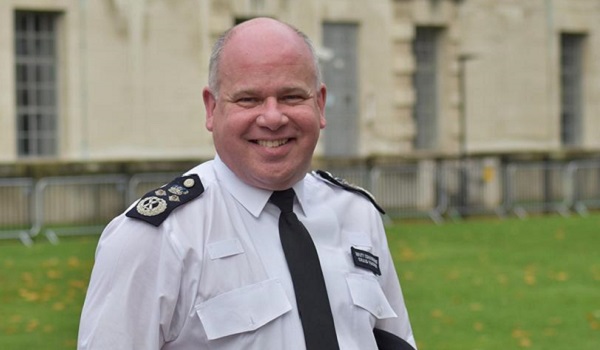 The review, the first of its type to look at the full spectrum of serious organised crime, will investigate the powers, capabilities, governance and funding both of law enforcement and the justice system, covering not only the National Crime Agency (NCA) but also local police forces and regional organised crime units.
It will be headed by Sir Craig Mackey, a former Metropolitan Police Service (MPS) deputy commissioner, with support from stakeholders and advisors from law enforcement and national security, and aims to identify ways to bolster the UK's response to threats including County Lines, people trafficking, drugs, child sexual exploitation, fraud and illicit finance.
The Chancellor of the Exchequer Sajid Javid announced a significant rise in funding for police forces in his Spending Round Statement on September 4 but said any announcement on allocations for the NCA would be subject to this review.
In May, NCA Director-General Lynne Owens claimed there should be £2.7 billion more spent tackling serious organised crime and the NCA's budget should almost double.
Ms Owens believes there should be less duplication of capabilities, with more provided regionally and nationally, and funding radically altered under new structures.
According to the NCA, there are currently more than 4,500 serious and organised crime groups in the UK and this type of crime costs the economy an estimated £37 billion a year.
Ms Patel said: "The threat is growing, and offenders are becoming more sophisticated. Serious and organised criminals exploit children and ruthlessly target the most vulnerable in our society, ruining lives and blighting communities.
"This review will help strengthen our response to these sickening crimes, building on the existing success of the NCA."
"We are committed to tackling crime and keeping our streets safe and I'm glad Sir Craig will bring his significant expertise and experience to this review, which will help ensure our system is fit for the modern world."
The announcement of the review follows stern criticism by the National Audit Office (NAO) of Britain's efforts to combat organised crime. In a report published earlier this month the NAO said: "The Home Office and the NCA do not know whether their efforts are working and are not yet able to target resources against the highest priority threats.
"Despite ongoing efforts to improve them, the governance and funding arrangements remain complex, inefficient and uncertain."
Sir Craig will deliver the report to Brandon Lewis, the security minister, in the spring of 2020. According to a Home Office statement, his recommendations: "will cover the status, roles and responsibilities of the NCA, regional organised crime units, and other national agencies pursuing serious criminality, along with local police forces in England and Wales, to ensure they have the right governance, support and legal powers to deliver on their missions."
Mr Lewis said: "This ambitious review will ensure that the NCA and the police have the right tools, leadership and funding to improve our national response to serious and organised crime.
"This is a complex problem. Fraudsters, County Lines gangs and child abusers all prey on the vulnerable and we must do more to tackle these nefarious activities. The NCA and police have my full and continued support in the excellent work that they do to combat these evildoers."
Sir Craig Mackey said: "Serious and organised crime includes some of the worst offences that people can perpetrate against each other and corrodes our communities.
"It is a privilege to be asked by the Government to consider how we might improve the response to this. I am looking forward to engaging with the professionals across the system who work tirelessly to keep us safe from these criminals to understand how we might enable them to do even more to protect the public and bring criminals to justice."
The review will support the implementation of the Serious and Organised Crime Strategy, published in November 2018, which sets out measures to build the UK's defences against this type of crime.
A total of £90 million was allocated from the police funding settlement over the course of 2019-20 to build capabilities at national, regional and local levels to tackle serious and organised crime. An additional £30 million of new funding is helping to tackle child sexual exploitation.
Director General of the NCA Lynne Owens said: "Serious and organised crime is a chronic and corrosive threat; that's why the NCA works tirelessly to disrupt the criminals inflicting so much harm.
"In the last few months alone we have seized a record quantity of heroin in the UK and taken down one of the world's most notorious child sex abuse websites having arrested alone and with others, 337 offenders. The threat from Serious and Organised Crime is deadly, killing more people in the UK than terrorism and natural disasters combined.
"I strongly support the need for this review with the ambition to establish a serious and organised crime law enforcement system fit for the 21stcentury."