Government to invest in attracting former detectives
The Government has launched a new project to persuade parents and carers to return to policing and fill vacant investigative positions.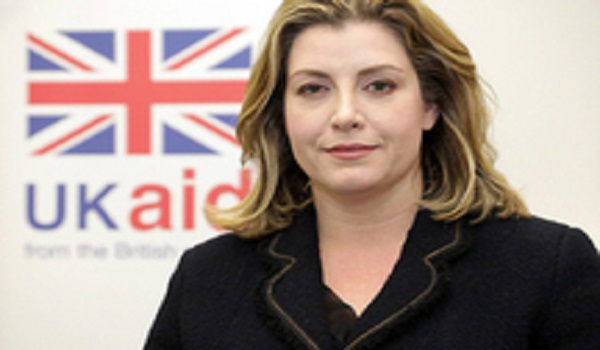 A total of £110,000 is being invested into the Return to Investigative Practice project to convince experienced officers who left for family reasons to come back and take on detective roles. 
It will initially be piloted in eight forces in England before potentially being widened to the whole of the country. 
Since 2014/15, only 188 people have rejoined the police after taking time off as caregivers or parents. 
But last year, forces reported that they have 17 per cent fewer investigators than were needed despite Her Majesty's Inspectorate of Constabulary and Fire & Rescue Services warning in 2017 of "a national crisis in the shortage of detectives and investigators in many forces". 
Funded by the Government Equalities Office, the money will go towards supporting people get back into these roles. 
Minister for Women and Equalities Penny Mordaunt said: "Our police officers keep this country safe and ensure justice is done. It is vital that they, and every woman and man in the UK, have as much freedom, choice and support as they need to return to work when they are ready.   
"We are investing in this pilot to ensure they have the freedom and support to balance work and caring responsibilities effectively – so they can return to work when they are ready.   
"In the UK, nine out of 10 potential returners to work are women. By taking action we are supporting our police service while also achieving true gender equality in our workplaces."   
The forces participating in the project are: 
Hampshire

 

Surrey

 

Sussex

 

Kent

 
Essex

 

Thames Valley

 

City of London

 

Greater Manchester

 
Stuart Durrant, project manager for the College of Policing, said: "The Return to Investigative Practice project is focused on getting experienced people that have left the policing for care-giving reasons, back into the service. 
"It is providing us with an excellent opportunity to create an evidence base of what works in attracting and retaining people so their policing skills aren't lost permanently. 
"With regulation changes making returning to policing easier, the project will also enable us to understand what support and development these investigators need coming back into forces." 
The project allows those interested to register online from today (March 5) and put themselves forward for the programme.  
Full time roles will be advertised on the programme website from April.