Government to establish facial image retention oversight board
The Home Office has published a Biometrics Strategy to improve the use of data and strengthen its oversight.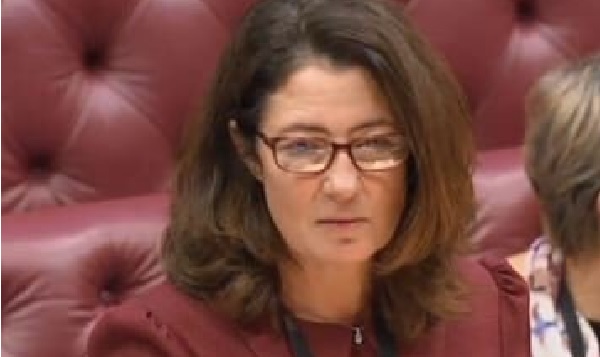 Published on Thursday (June 28) – six years after it was announced – the strategy outlines the work of the Home Office Biometrics programme, which is developing a centralised system to be more accurate and less costly.
It also pledges to use facial matching more accurate at ports of entry and enable more efficient review and automatic deletion of custody images by linking them to conviction status.
Campaigners have described the 27-page document as a "major disappointment", adding that it lacks strategy.
There is currently one fingerprint system for policing and another for visas and immigration, which makes cross-checking costly and time consuming.
The Home Office Biometrics Programme is integrating the two fingerprint databases onto a single platform, developing state-of-the-art algorithms to improve matching capabilities, allowing immigration services to do their job more efficiently.
Within the strategy, the Government set out its use of Automatic Facial Recognition (AFR) as well as its plans to provide a "common facial matching service", which will improve matching algorithms to enhance processes at Ports of Entry, Visa Application Centres and within passport applications.
The Home Office said it will also consider the use of AFR to identify known criminals of interest, and will trial the technology at the UK border and on police mobile devices.
AFR has come under fire from campaigning groups after the Surveillance Camera Commissioner Annual Report 2016/17 said the technology was intruding on the privacy of citizens.
Despite this, the Home Office said in its strategy that it will continue to use AFR as it allows forces to identify individuals banned from attending an event or known criminals who have previously operated in crowded spaces.
However, it has agreed to update the Surveillance Camera Code of Practice in collaboration with the Surveillance Camera Commissioner.
The Government was also criticised for not enabling the automatic deletion of custody images, which left officers to manually take each unconvicted person's picture off their database following a request.
Although new IT systems are currently being developed to potentially address the problem, the Home Office has also confirmed it will establish a new oversight and advisory board to coordinate consideration of the police service's use of AFR and facial images.
The Biometrics Commissioner, Forensic Science Regulator, Information Commissioner and Surveillance Camera Commissioner have all been invited to the be part of the board.
Its duties will include ensuring that the use of facial images conforms with legislation and codes of practice and informing the Government of any changes to regulation that may be required.
Home Office Minister Baroness Williams of Trafford said: "Biometric data plays a vital role in keeping people safe from crime and terrorism – but we must ensure that privacy is respected.
"This strategy makes clear that we will grasp the opportunities that technology brings while remaining committed to strengthening safeguards."
Director of Big Brother Watch Silkie Carlo said: "The Government's biometrics strategy is a major disappointment. After five years of waiting, it reads like a late piece of homework with a remarkable lack of any strategy.
"While Big Brother Watch and others are doing serious work to analyse the rights impact of the growing use of biometrics, the Home Office appears to lack either the will or competence to take the issues seriously. For a government that is building some of the biggest biometric databases in the world, this is alarming.
"Meanwhile, the Met today is surveilling Londoners with facial recognition cameras that they have no legal basis to even use. The situation is disastrously out of control. Anyone concerned should support our CrowdJustice campaign to put an end to lawless facial recognition in the courts."