Government to 'drastically limit' acid sales as it announces new Serious Violence Strategy
Those under the age of 18 will soon be unable to purchase corrosive substances as Home Secretary Amber Rudd seeks to counter a sharp rise in acid attacks.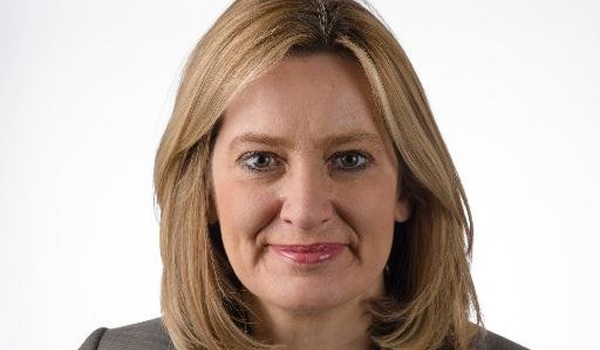 Those under the age of 18 will soon be unable to purchase corrosive substances as Home Secretary Amber Rudd seeks to counter a sharp rise in acid attacks. The Government will also "drastically limit" sales of sulphuric acid as it can be used to make explosives. Acid attacks have more than doubled in England since 2012. Ms Rudd's announcement came at the 2017 Conservative party conference on Tuesday (October 3), in which she revealed plans for a new Serious Violence Strategy including preventing the sale of knives to minors online. The Home Office will consult on the legislative proposals surrounding flick knives and aims to lower the standard of proof to prosecute someone of using an offensive weapon in a threatening manner. Ms Rudd said: "Acid and knife attacks have an absolutely horrific impact on their victims. I am determined that we do all we can to prevent such attacks, and I want to send the strongest possible message that where people break the law in these areas, they will face tough penalties. "We need to be honest about the recent rise in certain types of offences, and we need to be on the front foot about tackling it. That's why we're giving police extra powers, and will be publishing a new Serious Violence Strategy early next year." Ms Rudd also outlined her plans to fight the current terror threat, revealing that those who repeatedly watch terror material online could face up to 15 years in prison. This extends the existing ban on downloading and possessing terrorist propaganda to simply watching it through video streaming services such as YouTube. A new maximum penalty of 15 years' imprisonment – previously ten years – will also apply to those who publish information about members of the armed forces, police and intelligence services for the purposes of preparing acts of terrorism. "I want to make sure those who view despicable terrorist content online, including jihadi websites, far-right propaganda and bomb-making instructions, face the full force of the law," Ms Rudd added. "There is currently a gap in the law around material [that] is viewed or streamed from the internet without being permanently downloaded. "This is an increasingly common means by which material is accessed online for criminal purposes and is a particularly prevalent means of viewing extremist material such as videos and web pages." At an earlier fringe meeting, Ms Rudd criticised internet companies for not doing enough to prevent terrorist material being made available on their platforms. "Businesses are developing models that keep security services at bay and that is unacceptable," she said. As well as terrorist material, internet companies are also under pressure to remove child abuse material from their platforms. The Government is investing £600,000 into groundbreaking technology that enables firms to quickly identify and remove indecent images of children. Project Arachnid – which is being developed by CyberTipline, part of the Canadian Centre for Child Protection – can be used on websites, forums and chat services to promptly detect illegal content and send a take-down notice to service providers. Using digital fingerprints, Project Arachnid can search through thousands of known illegal images which will be continuously expanded by CyberTipline and the US National Center for Missing and Exploited Children.