Government needs to give "direction and clarity" around policing in Northern Ireland after Brexit
The Government has been called on to accelerate a contingency plan for policing after Brexit by the head of the Police Federation for Northern Ireland (PFNI).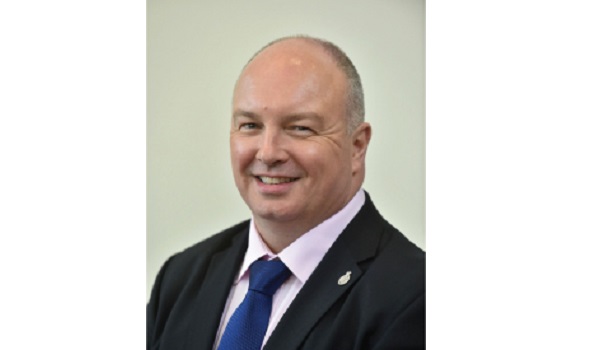 PFNI Chair Mark Lindsay said that border security issues need to be resolved and that at present the situation could be where "at the last minute, officers are re-deployed from cities and towns such as Belfast, Ballymena or Coleraine to some of the major crossing points along the 310-mile border with the Republic of Ireland".  
The chief constable of the Police Service of Northern Ireland (PSNI), George Hamilton, has also expressed concerns, asking for 400 new officers to cover the consequences of Brexit.  
Mr Hamilton says some politicians in Westminster do not understand the situation in Northern Ireland or that they view it as "peripheral".  
"We need hundreds more officers if the UK crashes out of the EU without a deal. The case has already been made by the PSNI for more resources, and decisions are now overdue," said Mr Lindsay in his appeal to the Government.  
"We simply cannot produce 300 to 400 officers overnight and if government approval for an increase in the size of the PSNI isn't forthcoming quite soon, then we will be left to confront major gaps in service provision as we race to meet requirements in a 'hard' Brexit scenario. 
"I am appealing to all concerned to make this a major priority and to get it sorted out without further procrastination. It is much too serious an issue to leave on the long finger." 
The Irish Taoiseach (Prime Minister) Leo Varadkar also warned earlier this year that Brexit could lead to a "real risk" of violence.