Government launches 'Detective Now' accelerated national training programme
The Home Office is to provide additional money to the Police Now graduate training scheme to fast track 1,000 detectives into the service.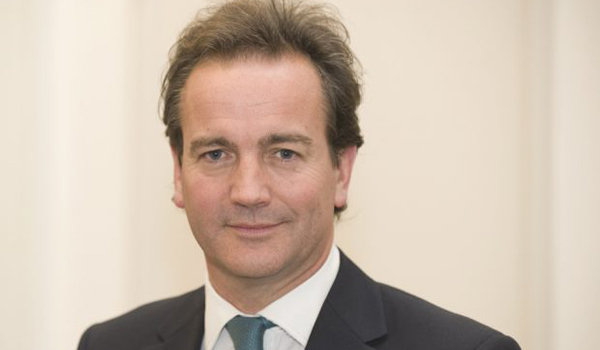 The new training programme is being launched to address a shortfall of more than 4,000 detectives after forces experienced difficulties recruiting for crime and specialist investigation departments.
Many detectives have opted to return to uniform roles because they are paid more and have greater certainty over the hours to be worked, sparking a 'national crisis' according to a Her Majesty's Inspectorate of Constabulary and Fire and Rescue Services report.
The Home Office will provide an additional £350,000 seed funding for the accelerated detective entry programme on top of the £2.8 million it handed Police Now this year.
Police Now will then be expected to recruit and train 1,000 detectives over the next five years.
The new programme is intended to complement work being done by the National Police Chiefs' Council (NPCC) and the College of Policing to develop "sustainable solutions to ensure that forces have adequate investigative capacity", the Home Office said.
However, the Police Federation of England and Wales (PFEW) has said the scheme is not the answer to the crisis facing detective policing.
The fast track programme will last 12 weeks and focus on problem solving, crime prevention and safeguarding.
It will include "digital training to ensure that recruits are equipped to deal with the changing nature of modern crime".
Police Now has won a number of accolades since it first launched as a Metropolitan Police Service (MPS) graduate entry scheme and now works with 25 forces.
It was given £5 million in 2016 to become an independent charity.
The programme has attracted recruits who may not have considered policing as a career based on the difference they can make within communities.
It uses a 'summer academy model' to offer accelerated neighbourhood officer training; initial training is based in external premises, candidates then commit to making a difference within a community they are then assigned to, rather than fulfilling the typical first posting to the response function.
Minister for Policing and the Fire Service Nick Hurd said: "Detectives are the fact-finders of our police service. They play an important role in bringing criminals to justice and getting to the bottom of complex crimes.
"I'm keen to get more new detectives trained up, so I'm delighted to support this innovative Police Now programme, which will bring in new talent, train detectives in a matter of months and complement other measures that the Government and police are taking to keep the public safe."
David Spencer, co-founder and chief executive of Police Now, added: "As a former detective myself, I understand the positive impact that detectives can have on reducing crime, increasing confidence in communities and protecting the most vulnerable in society.
"Working with forces and the Home Office, we hope this new scheme will encourage a new group of diverse and brilliant individuals to enter the police service and contribute to the outstanding work being done by existing detectives up and down the country."
However, Secretary of the PFEW's National Detective Forum Karen Stephens accused the Government of insulting experienced, hard-working detectives already in service.
"Detective policing is in crisis and our colleagues are struggling to cope with heavy workloads and increasing demand but another 'direct entry scheme' is not the answer," she said.
"The service and the public deserve better than detective officers who will be trained 'in a matter of months'. Let's not forget that detective officers deal with the most depraved and complex of crimes – this requires experience. Also, new, inexperienced detectives will require a lot of supervision, putting extra pressure on those already in service.
"What about encouraging officers we already have in service to move into investigative policing? What about making detective policing a desired career choice? What about listening to the practitioners and voice of the service?
"The answer is not to disregard the skills and experience we already have, or show complete disrespect for officers who have worked hard to become investigators.
"We already have a 'streaming' process, where people join as officers and have time in uniform – if they show an interest in investigation then they can start on the programme. This is more of a middle ground."
Ms Stephens said a direct entry detective programme launched last year by the MPS has not yet been through an evaluation process and can not be said to be effective.
She added: "Therefore it does not make financial sense to plough more money into a scheme that has not been through a thorough evaluation.
"Detectives in the UK are the best in the world because they cut their teeth on the front line and have learned on the job, through years of experience.
"Whilst we welcome any new investment in policing, this appears to be divisive and ill-conceived. A direct entry scheme will serve to shatter morale even more and do nothing to instil public confidence and trust."