Government has 'no sense of urgency' in agreeing police pay increase
A failure to act on pay rises puts the Scottish Executive and police authority's commitment to officers in doubt, according to a staff association.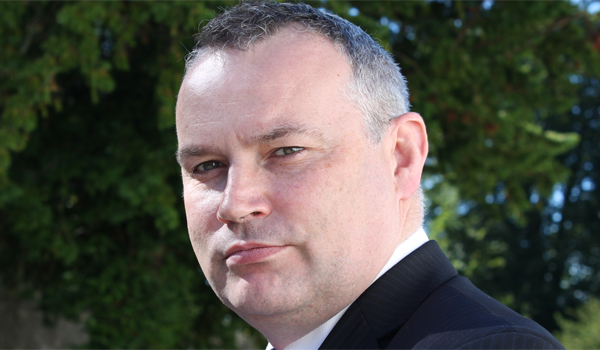 The Scottish Police Federation (SPF) has blamed the Official Side for not meeting the September 1 deadline for the 2018/19 pay award to take effect, saying it has demonstrated a "flagrant lack of courtesy".
SPF General Secretary Calum Steele has now written to its members with the "disappointing news" that they have not received an agreed pay rise from September.
Mr Steele explained in his letter, issued August 31, that an offer was turned down at the last negotiating meeting held on June 5 and there has been no progress since, despite being pressed by the SPF.
The staff representatives had made an original pay claim in March of 3.5 per cent.
The Official Side – made up of Government, Scottish Police Authority and chief constable – proposed differential wage increases across the ranks, an offer that "fell far short of the claim" and was rejected.
Independent advice sought by the SPF said that the proposed pay rise was "considerably less" than what was being offered across other sectors.
The last meeting in June concluded because the Official Side, according to Mr Steele's letter, needed to discuss various options.
However, the SPF complained that, despite pressing repeatedly, it had not heard any implicit or explicit indication as to when the matter will be resolved.
Mr Steele said this "represents a flagrant lack of courtesy or consideration for the unwavering commitments of police officers all over Scotland".
He told members: "I appreciate your anger will be palpable and that such lack of action drives a coach and horses through any language professing 'our people are our most valued resource' or of 'integrity, fairness and respect'.
"Every elected representative has been updated through either the Joint General Committee or the full time officials in each area throughout this process.
"Sadly, it seems the Official Side has no sense of urgency on this issue and the time for alternative approaches need to explored. Your local official or representative will be able to advise you on how you can assist.
The Scottish Government was unable to provide a comment at the time of publication.
Officers in England and Wales will receive a two per cent pay award from this month. However, they will only see an increase of one per cent on the previous month's pay because part of the 2017/18 award was not consolidated and therefore ended in August.
The award went against the Police Remuneration Review Body's recommendation to consolidate last year's award into the 2018/19 settlement and is understood to have been decided by the Prime Minister against the advice of the Home Secretary.