Government 'fully expected' to meet costs of nerve agent poisoning
Operational costs for the two Novichok incidents in Salisbury and Amesbury are expected to reach more than £10 million, Wiltshire's police and crime commissioner (PCC) has revealed.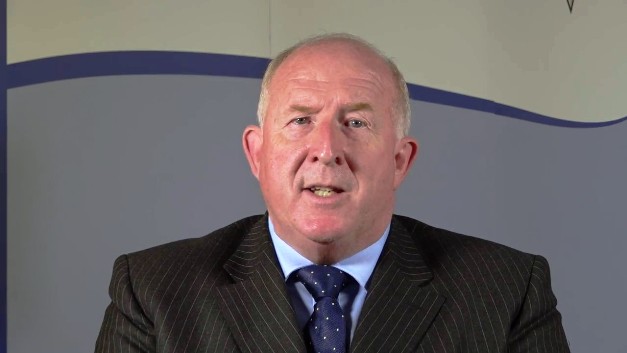 Angus Macpherson said that he fully expects all costs associated with the two nerve agent attacks to be covered centrally by the Government.
It is projected that more than £7 million of the total bill accounts for the cost of extra officers who were drafted in from 40 other forces across the country.
Wiltshire Police was forced to meet "extraordinary demand" and "endured significant costs", the PCC said, after former Russian intelligence agent Sergei Skripal and his daughter Yulia were poisoned with Novichok in March.
This was exacerbated when 44-year-old Dawn Sturgess came into contact with a perfume bottle containing the nerve agent in Amesbury at the end of June. She died just over a week later.
Her partner, Charlie Rowley, also fell ill and was in a critical condition for a number of weeks before he was discharged from hospital.
Wiltshire Police had to request mutual aid from forces across the country to meet the extra demand following the two incidents, including counter-terrorism officers from the Metropolitan Police Service.
Despite the additional support, during the Amesbury incident, the force had to cancel officer rest days and delay several annual leave requests, costing Wiltshire Police more than £1.3 million in overtime.
Several police vehicles also had to be destroyed as a precaution, costing an estimated £347,000.
Mr Macpherson said: "For our force to find itself at the centre of two major incidents in such a short space of time is somewhat unimaginable and we have endured significant costs because of the scale of the investigation.
"I am grateful that the Government has already pledged £4.1million pounds towards the costs incurred by Wiltshire Police during the investigation into the attack on Yulia and Sergei Skripal.
"I am in frequent contact with them, and those conversations will remain an absolute priority for me, to ensure that policing in Wiltshire and Swindon is not affected by the financial implications of these high profile and complex major incidents.
"I fully expect all costs associated with these unparalleled incidents to be met by the Government."
Chief Constable Kier Pritchard said: "I am grateful to the commissioner for his ongoing support to my officers, staff and volunteers and those from other forces who have come forward to help us during these two major incidents.
"Our mutual aid arrangements mean that other frontline policing duties have remained unaffected in Wiltshire despite us dealing with two internationally significant incidents in just four months.
"I am assured that the Commissioner will continue his dialogue with the Government to ensure that Wiltshire Police and the communities we serve are unaffected by these growing costs."