Government criticised for 'racist or stupid' anti-knife branding in chicken shops
Home Office plans to introduce specially branded boxes at chicken takeaway outlets warning of the dangers of carrying knives have been dismissed as "borderline racist".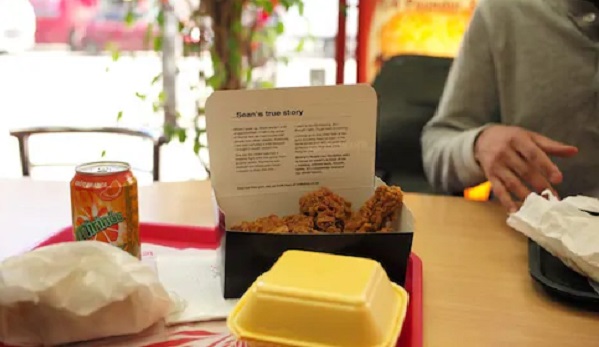 Policing Minister Kit Malthouse said on Wednesday (August 14) that the chicken boxes, which carry the campaign brand #knifefree, "would challenge the idea that carrying a knife makes you safer".
However, Labour MP David Lammy tweeted: "Is this some kind of joke?! Why have you chosen chicken shops? What's next, #KnifeFree watermelons?"
The MP for Tottenham told The Guardian newspaper that it was "pushing the stereotype that black people love fried chicken" and the "ridiculous stunt is either explicitly racist or, at best, unfathomably stupid".
And Shadow Home Secretary Diane Abbott tweeted that the Home Office "would do better to invest in our communities not demonise them."
More than 321,000 of the boxes have been distributed to over 210 outlets in England and Wales.
The insides of the boxes are printed with real-life stories of young people who have chosen to pursue positive activities, such as boxing or music, instead of carrying a knife.
The boxes will replace the standard packaging in both independent and branch-owned chicken shops, including Morley's, Chicken Cottage and Dixy Chicken. Many of the participating shops will also have screens showing the #knifefree campaign.
The campaign came about after 15-year-old Jai Sewell was stabbed outside a branch of the Morely's chicken shop in Bellingham, London in November 2018 and the company's managing director Shan Selvendran set out to find ways to promote an anti-knife message.
Mr Selvendran, owner of the Morely's outlet where the attack happened, said he approached All City Media Solutions shortly after to find out how to promote an anti-knife crime message in his shops.
"Morley's are proud to support the #knifefree campaign. We have been saddened by the recent increase in knife crime. We want to promote being knife free and start conversations amongst all of our customers," he said.