Government aiming to reverse several Domestic Abuse Bill changes made by peers
Ministers are seeking to overturn several changes made by peers to landmark domestic abuse reforms.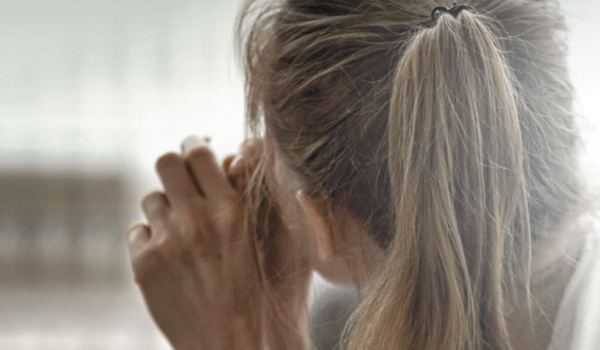 The Domestic Abuse Bill aims to put an end to the so-called "rough sex defence", recognise children as victims of domestic abuse and criminalise in England and Wales threats to share intimate images of another person without their consent.
Other reforms contained within the legislation include the first legal Government definition of domestic abuse, which would include economic abuse and controlling and manipulative non-physical behaviour.
The Government also made a concession in the Lords over recording misogyny as a hate crime. It confirmed police forces from the autumn will be asked to record and identify any crimes of violence, including stalking and sexual offences, where the victim believed it to have been motivated by "hostility based on their sex".
But despite making a myriad of changes as the Bill progressed through the Commons and the Lords, the Government on Thursday (April 15) will aim to reverse further amendments made by peers.
These include efforts to prevent the details of a person seeking help being used for immigration control purposes, a demand for disabled people to be protected from abuse by carers, and proposals to guarantee children have safe supervised contact with a parent they do not live with by requiring all child contact centres to be accredited in line with national standards.
Amendments were also approved in the Lords to clarify the degree of reasonable force a survivor could use in defending themselves against their perpetrator, with the Government tabling a motion to disagree with this change.
Peers backed a move to flag, track and target repeat perpetrators and stalkers. Under the change made in the Lords, culprits would be put on the violent and sex offender register and subjected to monitoring and management through the Multi-Agency Public Protection Arrangements (Mappa).
The Government would also have to produce a comprehensive strategy for dealing with domestic abusers and stalkers, within a year of the Bill becoming law.
Instead, ministers have tabled a new amendment in which the Government agrees to publish a strategy for prosecution and management of offenders involved in domestic abuse.
This must be published within 12 months of the legislation becoming law and be kept under review by the secretary of state.
Both the Commons and Lords must agree on the final form of the Bill before it can receive Royal Assent and become law.