Government accepts Lammy recommendations on race disparity
The entire criminal justice system has been challenged to root out racial bias as the Government laid out its response to an MP's landmark review.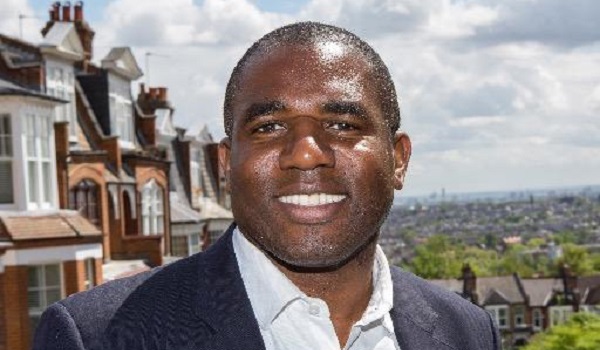 The entire criminal justice system has been challenged to root out racial bias as the Government laid out its response to an MP's landmark review. All 35 recommendations made by David Lammy's review of the treatment of people from different ethnic backgrounds will be at least partially addressed, Justice Secretary David Lidington announced on Tuesday (December 19). Work has already begun on implementing some of the recommendations, with the Ministry of Justice (MoJ) committed to publishing data on the ethnicity of parole board hearing outcomes and offenders' educational backgrounds. Mr Lidington has now challenged all parts of the criminal justice system to identify opportunities for addressing prejudice within their own organisations. He said: "This Government is committed to exposing injustice wherever it exists. Where we cannot explain differences in outcomes for different groups, we will reform. "Effective justice simply cannot be delivered unless everyone has full confidence in our criminal justice system. "This is the very first step in a change of attitude towards race disparity that will touch on every part of the criminal justice system for years to come." Mr Lammy's review, published in September, revealed that black, Asian and minority ethnic (BAME) people account for a quarter of people in prison despite making up just 14 per cent of the population. The report also found evidence of a 'disturbing' rise in the number of young people entering the criminal justice for the first time. Among its 35 recommendations, it called for the creation of 'local justice panels' where people close to a young defendant can contribute to their hearings, and the roll out of a 'deferred prosecution' model for low-level offenders. The review also proposed that data on ethnicity and the criminal justice system should be regularly published and analysed. The MoJ has already asked prison governors to implement a forum to discuss use of force in custody and has entered discussions with the Mayor's Office for Policing and Crime about piloting a deferred prosecution scheme. It will invite academics, campaigners and think tanks to scrutinise data on racial bias, and promised to make reforms to address any discrepancies that cannot be explained. If a recommendation cannot be fully carried out as intended, Mr Lidington promised that "further work will be carried out and an alternative approach will be found that achieves the same aim". Responding to the announcement, Mr Lammy said: "The time for talking is over and I therefore welcome the Government's clear commitment to addressing these issues and I am pleased that many of my recommendations will be acted upon. "I am pleased that there is a cross-party consensus on the need for concerted action to address the disproportionality and bias in our justice system, and in the months and years ahead I will continue my work in this area by working closely with organisations in this sector and holding the Government to account in delivering on these recommendations."