Government 'not winning' online war against jihadi propaganda
Persistent consumption of online extremist content could become a criminal offence after research revealed the UK has become the largest audience for jihadist material in Europe.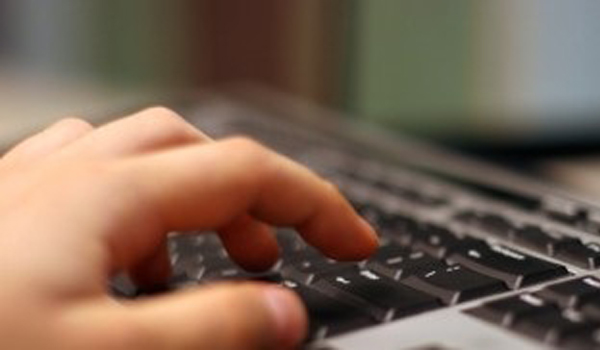 Persistent consumption of online extremist content could become a criminal offence after research revealed the UK has become the largest audience for jihadist material in Europe. The decline of Daesh's online presence has been "significantly overstated" as the movement has maintained a consistent virtual output over the last three years, according to Policy Exchange. However, the thinktank believes the response to this threat has so far been fragmented and inefficient as it has focused on targeting extremist content after it appeared. In a study published on Tuesday (September 19), it proposed criminalising aggravated possession or persistent consumption of extremist material. It also called on technology companies to do more to remove jihadist propaganda from the internet, citing figures showing 65 per cent of people do not think they are taking strong enough action. General David Petraeus, former US commander in Iraq and CIA director, said the research makes it clear "that we are not winning the 'new Netwar'". He added: "When it comes to discussions about online extremism, we need to ask ourselves difficult questions and contemplate uncomfortable answers. "Do police and security services have the powers that they need to combat the threat? What more can we do to 'raise the bar' in terms of de-incentivising the possession and consumption of extremist content? "At a broader level, do we have the balance right, between freedom of speech and privacy rights on the one hand, and security on the other? And how far should democratic governments interpose themselves in the online space?" The report found the UK is the fifth most frequent location from which online extremist content is accessed in the world, after Turkey, the US, Saudi Arabia and Iraq, and is the most frequent location in Europe. Policy Exchange estimates that Daesh produces around 100 pieces of new content a week, with a particular focus on videos. To date, Daesh is known to have produced around 2,000 videos with another 4,000 provided by the wider jihadist movement. This content is shared through a constantly-shifting network that has so far allowed it to avoid serious disruption. Demanding a "bold new approach" to current counter-radicalisation strategies, the thinktank suggested creating new legislation similar to existing laws criminalising the possession of indecent images of children. It said the goal would not be to criminalise everyone who "stumbles across" extremist material online but to focus on persistent offenders. It claimed nearly three quarters of people would support this course of action. Alongside new laws, the report proposed developing court-supervised civil remedies that would treat possessing extremist material as a form of anti-social behaviour. It also called on social media providers to clamp down on online extremist content, claiming that just 14 per cent of people think they are doing enough to combat radicalisation. Twitter accounts for 40 per cent of known traffic to jihadist content but it is also regularly accessed via Facebook, Google and Telelgram, the report found. Policy Exchange likened the current strategy for taking this material down to a "fruitless game of whack-a-mole", and suggested creating an Ofcom-style regulator to monitor online content. Twitter has claimed that terror-related content has no place on its website. Responding to the report, Home Secretary Amber Rudd said: "We know that Daesh pose a threat online and this report helps to highlight the scale of the issue. "I have made it crystal clear to internet bosses that they need to go further and faster to remove terrorist content from their websites and prevent it being uploaded in the first place."