Google's computers learn how to be offended to spot hate videos
Google accepts blind spots have developed around extremist content after attempting to train its computers to automatically recognise hate videos on YouTube.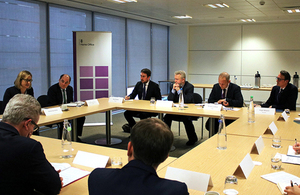 The US technology giant is struggling to contain a £600 million global advertising boycott by more than 250 companies – including the British government, Toyota, Tesco and McDonald's – that pulled spending from the video platform last month after they were promoted next to racist, anti-semitic or jihadist content.
The company, which has just overtaken Apple as the world's number one brand, has now admitted that its computers struggle to "understand context" and it is using its "greatest machine learning abilities" to try to solve the issue.
Philipp Schindler, Google's chief business officer, said that the company has been in "emergency mode" over the issue of extremist content in the midst of a storm of dissent from MPs and is addressing the matter "as seriously as we've ever taken a problem".
By analysing YouTube videos frame by frame, Google hopes that its computers will learn to distinguish between a Hollywood action star waving a gun and a so-called Islamic State (Daesh) terrorist doing the same.
However, the company said that it will never be able to solve the problem completely as 400 hours of new content are uploaded to YouTube every minute.
"No system can be 100 per cent perfect," he said. "But we're working as hard as we can to make it as safe as possible."
The admission by Google comes days after the Home Secretary hosted a round-table summit with communication service providers to discuss how government and industry could work to tackle online terror.
Following their meeting with Amber Rudd, the four internet giants – Google, Twitter, Facebook and Microsoft – announced plans for a cross-industry forum to tackle the danger of terrorist material on the web.
In a statement posted on the Government's website after the meeting on Thursday (March 30), she said: "In taking forward this work I'd like to see the industry to go further and faster in not only removing online terrorist content but stopping it going up in the first place.
"I'd also like to see more support for smaller and emerging platforms to do this as well, so they can no longer be seen as an alternative shop floor by those who want to do us harm."
But speaking at the weekend she said it was "completely unacceptable" that the intelligencies agencies have been unable to look at WhatsApp messages sent by Khalid Masood minutes before he launched his attack on Westminster on March 22.
She says messaging services must reduce privacy protections to help combat terrorism or face the threat of new laws to ensure compliance.
Downing Street also accused social media companies of not doing enough to prevent terrorist propaganda being widely-available online.
Europol director Rob Wainwright has backed the Government's targeting of encrypted apps following the Westminster attack, which he branded a "continent-wide trend of terror".
He warned that the encrypted communication apps, such as Telegram and Whatsapp, were allowing terrorists free rein.
He added: "I agree with certainly her call for changes to be made. Something has to be done to make sure that we can apply a more consistent form of interception of communication in all parts of the way in which terrorists invade our lives."
But Labour MP Yvette Cooper, chair of the Home Affairs Select Committee, poured cold water on the new forum.
She said: "This is all a bit lame. All the Government and social media companies appear to have agreed is to discuss options for a possible forum in order to have more discussions.
"Having meetings about meetings just isn't good enough when there is still illegal terrorist recruitment propaganda up online. They need to get on with taking it down, and to say what resources they will put into doing this.
"The Home Affairs Select Committee will not let up on this – we will be taking more evidence on this. Social media and the internet can be a fantastic force for immense good, but they also need to get their act together and stop the dangerous illegal poison spreading online."
Liberal Democrat home affairs spokesperson Lord Paddick said: "I'm glad that the tech industry seem to have put an end to Amber Rudd's ambitions to ban end-to-end encryption.
Technology companies have defended their "responsibilities to work with the authorities" after Ms Rudd demanded they give police access to encrypted texts.
The technology industry argues that counter-terrorist operations "would not have succeeded without their ongoing assistance and support".
A glitch in Google's giant, automated process as the company tried to train its computers to grasp the nuances of what makes certain videos objectionable has turned into a public-relations nightmare.
Consumers watch more than a billion hours on YouTube every day, making it the dominant video platform on the internet and an obvious beneficiary as advertising money moves online from television.
A 20 per cent growth in ad revenues in the last year has propelled Google's brand value to the top of the rankings pile – making the company worth £88 billion.
But industry experts are now questioning how strongly the brand will be impacted by the YouTube ad boycott, which happened after the consultancy firm Brand Finance's report was released.
Meanwhile GroupM, the world's biggest ad-buying company, is partnering with a video analytics firm to offer a tool that helps advertisers buy "brand-safe" ads on YouTube.
It is forming a partnership with OpenSlate, which gives YouTube content a score for quality and brand safety and provides reporting on where ads ran.
GroupM says this should help eliminate some of the risks of advertising on a platform where much of the content is user-generated — which can lead to brands appearing next to the types of undesirable videos or articles they would not like to be associated with.
Footnote: Google has been benefitting from a YouTube video that shows viewers how to kill someone in a stab vest like the one worn by Police Constable Keith Palmer when he was murdered in the Westminster terror attack.
The video was online for six months before the outrage and could be viewed for days afterwards, despite widespread warnings that UK jihadis use such material for training.
The seven-minute film, entitled How To Pierce A Stab Proof Vest, demonstrates how to plunge a knife through protective body armour and has been viewed nearly a quarter of a million times – generating thousands of pounds in advertising revenue.
The video was made by German weapons obsessive Jörg Sprave, who, according to the Mail on Sunday, proudly displays on the wall of his living room a framed award from YouTube for attracting a million subscribers to his films.