GMP pilots immersive learning software to help officers tackle CSE
Greater Manchester Police (GMP) is piloting an immersive learning programme to help officers deal with child sexual exploitation (CSE) cases.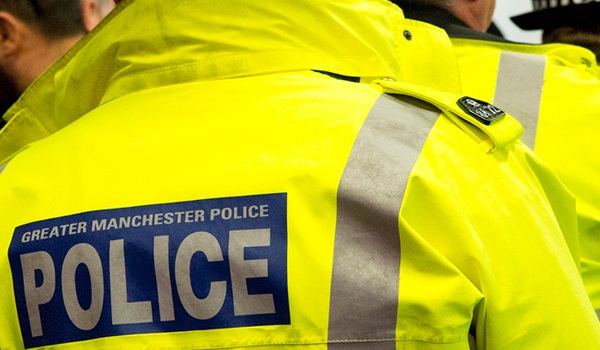 The interactive video software, which uses cutting-edge gamified simulation technology, gives learners the opportunity to take on the roles of both officer and investigator in a simulated CSE case.
The modules feature a combination of written content and videos on a range of topics from unconscious bias to recognising risk factors, conducting thorough searches of a missing person's home and using the appropriate language policy.
Each module concludes with an interactive scenario in which the user is given decisions to make as part of a simulated investigation. Their choice dictates what happens next in the simulation, giving officers the opportunity to test potential decision-based outcomes around complex investigations to improve problem-solving and decision-making in a safe learning environment.
The technology has been supplied by Bolton-based firm Near-Life.
The pilot was awarded £241,000 in funding from Innovate UK in November 2020 to accelerate the development of an interactive learning programme tailored to complex investigations – an area of police training identified as "challenging and of the greatest need".
GMP says the technology will better track performance and learning-based outcomes, supporting an improved knowledge base that will allow it to share best practice examples of how digital simulations can support learning and training for complex investigations.
Superintendent Gareth Parkin said: "GMP are constantly looking at how to improve learning to help keep our communities safe. This interactive pilot project with Near-Life, which focuses on a very important topic, is a key part of our ongoing efforts to explore new ways in which innovation can support our work."
Mike Todd, chief executive officer of Near-Life, explained: "Through our work with GMP over the last 12 months, we've really got to understand, in practice, the potential that using a gamified simulation approach has for dealing with a complex, sensitive and challenging topic like investigating potential CSE cases.
"The benefit to using immersive learning is that it allows you to create real-world scenarios and environments tailored to the needs of the user and the business.
"Research published by OFCOM found that it can improve knowledge retention by as much as 90 per cent."
He added: "Undoubtedly, the learning supply chain is being disrupted. The pandemic has brought with it many new ways of working and immersive technology has been given the chance to really demonstrate how it can be a cost-effective way to improve engagement in ways that are customisable to the user, scalable and generate better results."
Globally, the immersive training market was valued at $26.05 billion in 2020 and is expected to reach $463.7 billion by 2026.