GMP officers did not pursue car involved in fatal collision
An investigation by the Independent Office for Police Conduct (IOPC) has found no evidence that Greater Manchester Police officers had been in pursuit of a vehicle involved in a fatal collision.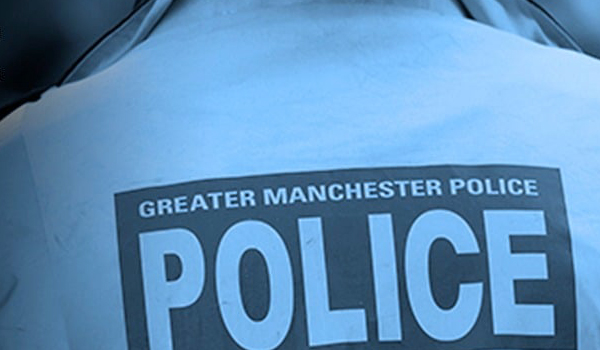 The driver of the vehicle, 16-year-old Shae Marlow, died at the scene after his Volkswagen Golf crashed into a wall in Stalybridge. The male passenger travelling with him was seriously injured.
An inquest concluded the cause of death was a road traffic collision.
The IOPC said it received a mandatory referral from the force following the incident on Wakefield Road on November 3, 2020, due to the fact the Golf had come to the attention of officers prior to it crashing into a wall at 6.21pm.
Officers were responding to reports of a burglary in the area, although the inquest heard police later found no evidence an offence had taken place.
"They saw the Golf, whose occupants matched the description of the suspects, and the police driver then increased their speed to identify its registration details," said the IOPC.
"The driver of the Golf accelerated away and as the police driver was not pursuit trained, he stopped and reported the vehicle to the force control room.
"Several minutes later, as the officers were returning to Stalybridge to respond to another incident, they saw the Golf had collided with a wall.
"The evidence suggested the officers were not in pursuit of the Golf at any stage and had lost sight of it prior to the collision."
The IOPC said its investigation, which concluded in July 2021, looked at the nature and extent of police contact with the occupants of the vehicle prior to the collision. The officers involved were treated as witnesses throughout.
Investigators reviewed CCTV footage, as well as data from the police vehicle, and obtained accounts from members of the public, the officers concerned and the passenger in the Golf.
IOPC Regional Director Catherine Bates said: "This was a tragic incident in which a teenage boy sadly lost his life. Our thoughts are with his loved ones and all those affected by his death.
"It was important for an independent investigation to take place and establish the circumstances leading up the collision on November 3, 2020. Our report and findings were shared with the coroner to assist with the inquest.
"We found the officers involved acted in line with their training and had pulled over a considerable distance from where the collision took place."