Give officers the 'confidence to pursue suspects'
Almost three quarters of officers questioned at the 2018 Police Federation of England and Wales (PFEW) annual conference believe pursuits should be abandoned if government legislation fails to offer support to those involved in collisions while driving at high speed.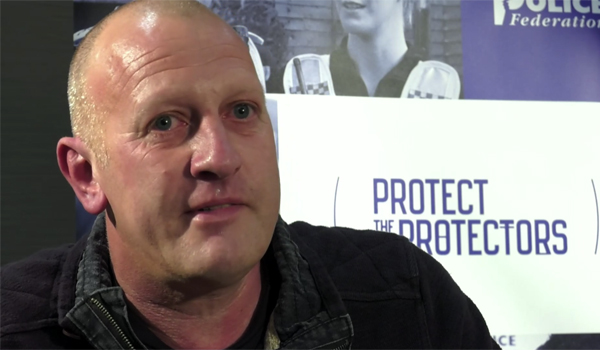 The question was put to delegates during the "Protect the Protectors" session following an account of the experiences of West Midlands Police officer Vaughan Lowe who faced criminal charges after fatally colliding with a pedestrian while driving an unmarked police vehicle. 
Despite being cleared of criminal charges, the officer then faced a further investigation by the then Independent Police Complaints Commission. Although he was cleared of misconduct, aspects of the inquiry are still ongoing six years after the incident and placing a huge toll on his welfare and family "he wouldn't wish on any police officer". 
The results of the survey have emerged at the same time as Government proposed to amend careless and dangerous driving offences to recognise the high level of officer training. Policing and Fire Minister Nick Hurd said the proposals will give officers the "confidence to pursue suspects where it is safe to do so". 
Under the Road Traffic Act 1988, careless and dangerous driving offences are committed when someone drives in a way that is below what would be expected of a competent and careful driver. This applies for both officers and the public. 
Speaking at the conference, Tim Rogers, PFEW lead on roads policing said: "Under current legislation, each of the half a million response drives that take place each year is illegal. Professional police drivers need to be able to break the law in order to do their job and the law has to change to recognise this simple fact. Officers should not face prosecution for doing their job." 
Commenting on the new proposals he added: "Although it is a positive step that the government have finally agreed that a legislation change is required, they must now act quickly to prevent more officers suffering unnecessary and often mendacious prosecutions." 
Mr Hurd said: "Our proposed changes will make sure that skilled police drivers who follow their rigorous training are protected, while ensuring the minority of officers who do cross the line are robustly held to account."