Getting smarter at defeating knife crime
Last week, Prime Minister Theresa May hosted a Serious Youth Violence Summit, which unveiled a multi-agency response to knife crime – a 'public health' approach designed to identify more young people at risk.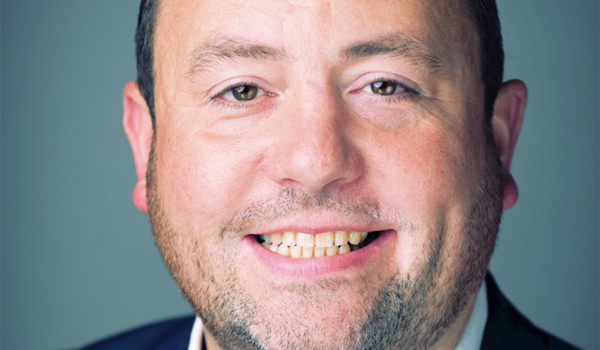 A consultation was launched by Home Secretary Sajid Javid to ensure public bodies, including schools and hospitals, raise concerns about children at risk of becoming involved in knife crime. 
"Strong law enforcement plays an important role, and the police will continue to have our support on the front line, but we all need to look at what we can do in our communities, and in every part of the system, to safeguard young people," said Mrs May. 
Mr Javid stressed that it does not mean the Government is "asking teachers and health workers to act as police officers or placing new burdens upon them". 
"This approach is about using and improving existing partnerships with a shared focus on combating the scourge of knife crime that has been devastating communities to identify links or warning signs in incidents or behaviour," he added. 
Mr Javid said this year the Government has increased funding for the police by around £1 billion, including council tax and new serious violence funding. 
"We have also committed £220 million to community projects that work with young people to steer them away from violent crime, and provided support to Redthread, which works in A&E departments to engage with young people admitted as a result of violent incidents," he said. 
However, Brendan Swarbrick, executive client director, Home Office, at SopraSteria, says the extra funding will not make any difference "unless we get smarter at capturing and using data". 
In a guest blog for techUK's #PlaceBasedInnovation campaign week, Mr Swarbrick said the escalation in knife crime in 2019 has "generated a huge media debate around the decay of our social fabric, the direct correlation between policing numbers and the rise of knife-related violence, the lost generation of permanently excluded children from our schools and the call for longer jail sentences to act as a deterrent". 
"We have seen the debate rage throughout 2019 and now appear to have reached a consensus that a new approach must be adopted to break the knife violence epidemic infecting our country," he said. 
"That is the consensus. But what is the answer? 
"Like every complex problem, there is unlikely to be a simple, single solution. The Chancellor Phillip Hammond, has just committed an extra £100 million to fund knife crime reduction across seven of the most impacted forces – the funding is £200 million short of that requested by police and crime commissioners. But will this extra cash make any difference? Possibly not, unless we get smarter at capturing and using data." 
Mr Swarbrick said the recently published Ofsted report, Knife Crime: Safeguarding Children And Young People In Education, highlighted that "no single agency, including schools, can solve knife crime on its own" and unsurprisingly highlights the need for successful partnership working across agencies. 
"More importantly, it highlights the need to effectively share good practice, approaches and data across organisations," he added 
"The key issue here is that data is not being effectively shared across schools, pupil referral units, colleges and the police, particularly when children are undergoing a managed move between schools and ultimately information that would be useful to police is not effectively or consistently shared with them. 
"Some schools are hoping to avoid criminalising children and their families by putting them on a police 'watch list' so often don't share the information with the police. While the concept is understandable for a school trying to support its students, the reality for the majority of children is that safeguarding is undermined." 
The question, says Mr Swarbrick, is "how do we join up the data to ensure that the additional police resources being deployed can have maximum impact in effectively reducing knife crime?" 
"We need to create a standardised approach to sharing safeguarding data across schools, colleges, the police (schools safety officer) and the Youth Offending Service," he explained. 
"We have to focus on identifying children at risk of carrying a knife, particularly those who have experienced adverse childhood experiences, and focus prevention work to stop them picking one up, such as expanding the work and reach of organisations like the Ben Kinsella Trust. 
"For those children already carrying knives we need an effective way of identifying them at an early stage, and deliver targeted interventions, either through the police, community groups or the third sector, before it becomes a habitual practice." 
What is important, says Mr Swarbrick, is "getting smarter" about how this additional data is used. 
"We know the location and time of all serious knife-related incidents. Statistically, children are at most danger after school between the hours of 4pm and 6pm. With joined-up data and detailed analytics we can more effectively deploy police and community safety officers to areas of higher risk," he said.  
"Additional police resources could also support the growth of a police initiative that is seen as an effective measure in identifying and reducing knife crime. 
"The dedicated school policeman, who operates at the school gates at the start and the end of the day, has been effective in changing children's perceptions of the police, as well as making children feel safe. It has also proved a very useful avenue for police to gather information about heightened tensions in the community and potential flashpoints."   
Mr Swarbrick agrees that the solution to knife crime requires all agencies to come together and work effectively to deliver interventions that make a difference. 
"The start of this new approach must involve reaching the hearts and minds of young people thinking of picking up a knife, underpinned by the effective capture, sharing and utilisation of data to drive more effective interventions and outcomes," he said.