Gerry Adams appeal over historical prison escape dismissed
Former Sinn Féin president Gerry Adams has failed to overturn his convictions for attempting to escape prison in 1973.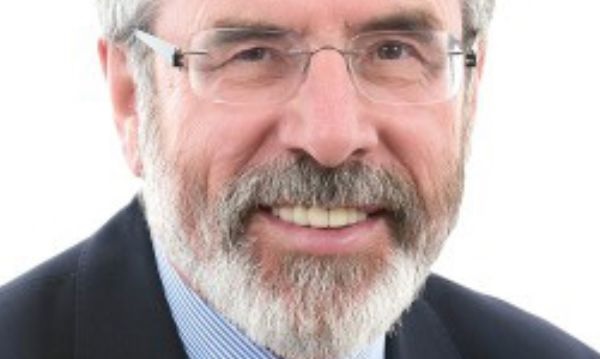 Mr Adams was sent to HM Prison Maze – previously known as Long Kesh – in Northern Ireland in March 1972.
He was among hundreds of people held without trial during The Troubles, and launched a legal bid to overturn his two convictions in July last year.
He was released in June that year to take part in secret talks with the British Government, then re-arrested 13 months later and sent to the same prison.
On Christmas Eve 1973, he was among four detainees stopped by wardens while allegedly attempting to cut their way through the perimeter fencing.
They had all made it through the wire and were provided with clothing and money when they were caught.
Mr Adams tried to escape again in July 1974 by switching with a kidnapped visitor who bore a "striking resemblance" to him.
The man was taken from a bus stop to a house, where his hair was dyed and other changes were made to his appearance.
He was then driven to the prison to commence the substitute, but Mr Adams was arrested in the staff car park and was sentenced to a further 18 months in jail for attempting to escape.
The legal team representing Mr Adams – who did not attend – claimed that because he was imprisoned due to the practice of internment without trial, his detention was unlawful.
They argued that a junior minister had signed the document to convict Mr Adams, when it should have been the Northern Ireland Secretary.
However, counsel for the Public Prosecution Service for Northern Ireland (PPSNI) argued that a long-established legal doctrine allowed other ministers to lawfully authorise his internment.
One of Mr Adams's representatives, Sean Doran, told the three judges: "Each conviction is for attempting to escape from lawful custody."
He said there had been no "personal consideration" of the merits of his detention.
Internment without trial was introduced in 1971 and did not end until 1975 – by the time some 2,000 people had already been detained without trial.
In 2014, he was held for four days by the Police Service of Northern Ireland for questioning in connection with the abduction and murder of Jean McConville in 1972.
He was freed without charge and a file was sent to the PPSNI which later stated there was insufficient evidence to charge him.
Mr Adams stood down as Sinn Féin leader last week after almost 35 years and was succeeded by Mary Lou McDonald.
He has also declared his intention not to contest his seat in the Dáil in the next election. He has twice been an abstentionist MP in the UK parliament, representing Belfast West.