German police thwart right-wing attack planned on anniversary of the country's reunification
German authorities have arrested six right-wing extremists who were allegedly plotting a terror attack on foreigners and politicians in Chemnitz, eastern Germany.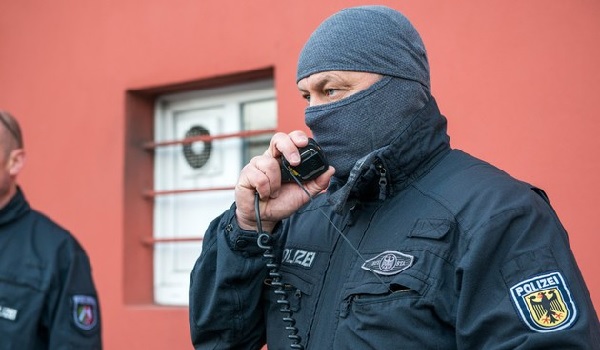 The German nationals, who called themselves 'Revolution Chemnitz', were said to have been planning to facilitate their attack on Wednesday (October 3) – while the country celebrates the 28th anniversary of its reunification.   
On Sunday morning (September 30), more than 100 armed officers detained the men during a series of warrants in Saxony and Bavaria, while a seventh man has been in custody since the middle of September.  
The targets of the Revolution Chemnitz attack included representatives of different political parties, journalists and members of the economic establishment, according to prosecutors.   
Investigators told Munich-based newspaper Süddeutsche Zeitung that they "wanted to change the country", and "wanted to achieve more than the National Socialist Underground" – a neo Nazi group that murdered ten people and planted three bombs in 2011.  
Saxony Interior Minister Roland Wöller said: "With the arrests and raids, we are sending a clear signal that we are identifying and breaking up such right-wing terrorist structures early." 
Justice Minister Katarina Barley added: "There is real and great danger from right-wing terror, which we take very seriously. The general attorney closely monitors these developments."  
Investigators are also trying to determine whether the suspects were involved in the xenophobic protests that took place in Chemnitz at the end of August following the fatal stabbing of a carpenter, allegedly by two Arab asylum seekers.   
During the week-long marches, some protestors displayed the Hitler salute and the Nazi flag, and attacked left-wing counter-demonstrators.  
Prosecutors also believe that an attack on September 14 – in which more than a dozen young men threatened a group of Germans, Iranians and Pakistanis with bottles, knuckledusters and a riot prod – was a "test-run" for attack that was planned on Wednesday.