Gatwick drone attack was 'an inside job'
The drone incident at last December, which led to a 33-hour shutdown of Britain's second busiest airport, with around 1,000 flights delayed or cancelled and more than 140,000 passengers affected, was carried out by someone who "had a link into what was going on at the airport", according to Gatwick's chief operating officer.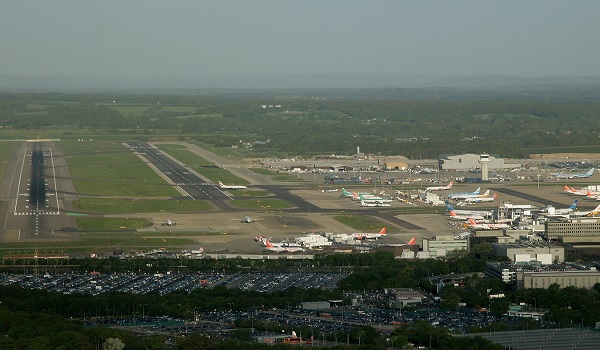 In his first interview since the incident, Chris Woodroofe told the BBC's Panorama programme that the drone's pilot "seemed to be able to see what was happening on the runway" and that the vehicle was specially designed to avoid detection. 
Mr Woodroofe, who was the 'Gold commander' in charge of the airport's response, said he believed that the pilot may even have been "following the airport's actions by eavesdropping on radio or internet communications". 
Despite nearly 70 drone sightings reported in the space of a few hours, no photographic evidence exists that shows a drone above the airfield. This fuelled speculation that there may never have been one, but this was dismissed by Mr Woodroofe. 
He said many of the drone sightings were by people he knew personally and trusted – "members of my team, people I have worked with for a decade, people who have worked for 30 years on the airfield, who fully understand the implications of reporting a drone sighting. They knew they'd seen a drone. I know they saw a drone. We appropriately closed the airport." 
Mr Woodroofe revealed that the drone used in the attack had been "specifically selected" to ensure it could not be seen by drone detection system in use at the airport at the time.  
Gatwick has since significantly improved its anti-drone defences, installing new equipment designed to spot drones far more quickly. The system is tested every day with a 'live' drone flight and has a 100 per cent successful detection rate. 
Mr Woodroofe added: "What this incident has demonstrated is that a drone operator with malicious intent can cause serious disruption to airport operations. And it's clear that disruption could be carried over into other industries and other environments." 
A spokesperson for Sussex Police told Panorama that the possibility an "insider" was involved was a "credible line" of inquiry and that its investigation is ongoing and expected to take "some months to complete". 
Panorama, The Gatwick Drone Attack, will be shown on BBC One at 8.30pm on Monday April 15.