Gang that smuggled £600m cigarettes into UK taken down in Europol operation
A "highly professional and dangerous" international organised crime group that netted almost £600 million smuggling cigarettes and drugs into the UK has been dismantled following a Europol-led multi-agency investigation.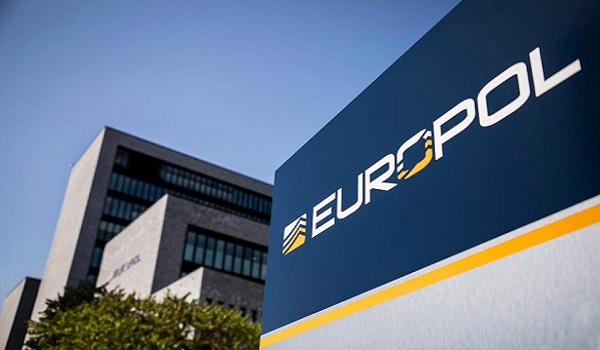 More than 450 police and customs officers, including special interventions units, in Poland, Lithuania, the UK and Spain, carried out coordinated raids targeting the members of the group who, in addition to large-scale drug and cigarette trafficking, have also been linked to assassinations and money laundering.
As a result, the suspected ringleader – a 48-year-old Lithuanian national – was arrested in Spain. A further 21 suspects were detained in Poland, Lithuania, Spain and the UK. Forty house searches resulted in the seizure of £7 million in cash, diamonds, gold bars, jewellery and luxury vehicles, as well as the discovery of hidden compartments used to smuggle drugs and psychotropic substances. A substantial quantity of illicit cigarettes was also seized.
Operation Icebreaker, the largest of its kind to date in Europe, brought together agents from HM Revenue and Customs, the Lithuanian Criminal Police Bureau, the Polish Police Central Bureau of Investigation, the Estonian Central Criminal Police and the Spanish Guardia Civil and Policia Nacional.
Initiated by the Lithuanian authorities in 2016, the investigation was then referred to Estonia, Poland and Europol to help to gather evidence against top-level members of this network. The investigation was then rapidly extended to the UK and Spain after criminal links were established in all these countries.
The creation of the operational task force between all five countries and Europol in November 2018 had a "catalytic effect" on the scale and the intensity of the investigation, facilitating the development of a joint strategy to target the whole network.
Europol said: "The magnitude of the damage caused by this organised crime group is significant: it is believed that these criminals acquired an estimated 680 million euro (£598 million) as a result of their criminal activities for the period 2017 to 2019 alone. This criminal group would traffic drugs and cigarettes into the UK, before smuggling the illegally obtained cash to Poland by different means.
"The money was then laundered via currency exchange offices and subsequently invested in real estate in Spain and other countries. The leaders and members of this crime group used counter surveillance and counter-intelligence measures to try to evade law enforcement authorities, as well as specialised encrypted communication devices."