Gang matrix review scheduled for end of year, assembly hears
The Metropolitan Police Service (MPS) has defended its gangs violence matrix amid an ongoing review of the database.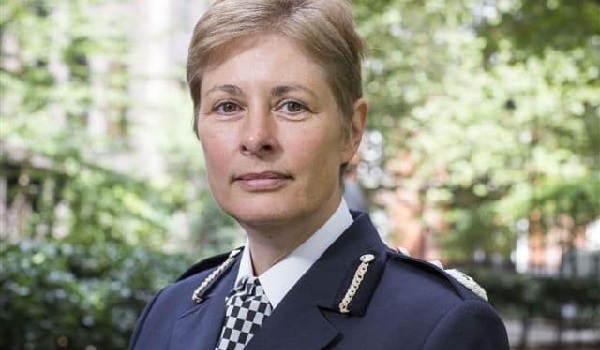 Assistant Commissioner Helen Ball and Deputy Mayor of Policing and Crime Sophie Linden were questioned on Tuesday (May 15) by members of the London Assembly Police and Crime Committee (LAPCC) over the steps being taken to reduce violent crime in the capital.
Although figures released by the LAPCC reveal a 44 per cent increase in murder from last year, Ms Ball said the homicide rate for April and May is currently "considerably below" February and March.
And over the past year, moped theft and moped-enabled crime have decreased by 50 per cent and 40 per cent respectively, she added.
Last week, a report by Amnesty International criticised how individuals are placed on the MPS's gangs violence matrix, how information from it is shared with other agencies, and its disproportionate impact on black males.
Asked by assembly member Jennette Arnold how close the review was to being finished, Ms Linden said the report and recommendations should to be published by the end of the year.
"At the moment our teams are looking at evaluation in terms of what happens when individuals go onto the matrix and what happens to them not only around enforcement, but also in terms of diversion and support," she added.
"This review is specifically looking at what the matrix is for, issues around disproportionality and what happens when individuals are on the matrix.
"I absolutely see the importance of the review and that's why there is a significant amount of work being taken, which does take time. It is not because we don't think it is important."
On the issue of disproportionality, Ms Ball recognised that not only are the perpetrators of gang violence disproportionately from black and minority ethnic (BME) communities, but so are the victims.
"The gangs violence matrix is a way of identifying people that are already involved of serious violence or are on the path perhaps of being drawn into serious violence," she said. "If we can't understand who the people are who are involved, then it's very difficult to tackle that problem.
"Absolutely though, the gangs matrix involves people who we want to safeguard and protect and divert from offending, and it's a really important way of understanding who is involved, the level of risk they are at, as well as the level of risk they pose.
"So I would describe it as a very important method of tackling serious violence. I have no issue with a review, but police have always tried to work out who the people are that pose a risk, and therefore what are we going to do, what's the intelligence picture and therefore what are the best interventions."
In response, assembly member Florence Eshalomi explained that the uproar caused by the database was more centred around the young people that are on there who have never been involved in gang activity.
She then suggested that everyone who has not been involved in criminality should be taken off the matrix.
Ms Ball replied: "I think that is an approach that might put people in danger. There is a basis for everybody being identified as being at risk or posing a risk.
"The intelligence picture that is there means it is vital that we take some sort of intervention, whether it is protective or enforcement. It's vital that we or partners protect those people, and that's why people are on the gangs matrix.
"I absolutely agree with the review but I do want to explain it really is an important way of working that we also identify those at risk as well as those who pose a risk."
With the escalating murder total in 2018 passing the 60 mark – putting London on a similar homicide rate to New York – the MPS has reacted with the launch of a 120-strong Violent Crime Task Force while Mayor Sadiq Khan has gone against the Labour hierarchy by announcing he will support an increase in stop and search in the capital.
The murder total for the capital has risen to 157 in 2017/18, compared with 109 the year before.
Since the start of 2018 there has been at least 64 suspected murders.
Figures released by the LAPCC puts youth killings up 30 per cent from 26 in 2016/17 to 34 in 2017/18.
Personal robbery was up from 22,479 to 30,609, a rise of 36 per cent, while burglaries increased from 43,424 to 58,050, up a third.
Committee chairman Steve O'Connell said: "The unacceptable rise in the most heinous crimes such as murder, street robbery and burglaries is deeply troubling.
"The mayor of London and the Met need to take urgent practical steps to address these crimes, all of which are a third up from this time last year."