Funeral held for 'hugely popular' investigator whose unexpected death devastated colleagues
A "highly respected" senior detective who led and oversaw more than 400 major investigations has passed away.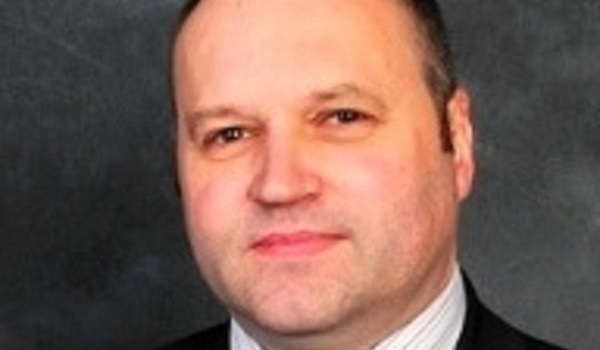 Detective Superintendent Adrian McGee, who served at Warwickshire Police for 30 years, died suddenly on June 28 and his funeral was held on Friday (July 13).
He led the Major Investigation Unit (MIU) in both Warwickshire and at West Mercia Police for several years, working on many high-profile cases including the 2013 murder of 17-year-old Georgia Williams.
Det Supt McGee was also secretary of the Police Superintendents' Association for the strategic alliance as well as taking on an active role in the Police Benevolent Fund.
Chief Constable Martin Jelley said: "Adrian was a hugely popular and highly respected police officer across his home force Warwickshire, our alliance partners West Mercia Police, and nationally in policing.
"He had the reputation of being both a very skilled and capable police officer but also a thoroughly decent, kind and genuine man by all who knew and worked with him.
"I know I speak for so many members of our workforce, when I say that anyone who had the privilege to work with Adrian will recognise his commitment to public service was second to none.
"Warwickshire has lost a very fine detective who was a role model to all his colleagues at every rank and his loss will be felt for a long time to come."
Det Supt McGee's career began at Leicestershire Police in 1988, working his way into the Criminal Investigation Department just four years later before becoming a detective sergeant for Warwickshire Police in 1994.
He spent the bulk of his career working in detective roles focused on protecting the vulnerable, as well as a secondment to the National Crime Intelligence Service in early 2000.
Since 2008, he led the MIU at Warwickshire Police before it became the MIU for both Warwickshire and West Mercia Police in 2012.
Police and crime commissioner Philip Seccombe added: "Adrian was always a delight to work with and was very supportive to me whenever we had dealings together and I know that the staff at my office all say the same.
"Warwickshire has lost a very fine detective who was a role model to all his colleagues at every rank and his loss will be felt for a long time to come."