Fundraising page shows support from police family and public
A fundraising page in memory of fallen Thames Valley Police Constable Andrew Harper has raised £118,000 in just 48 hours.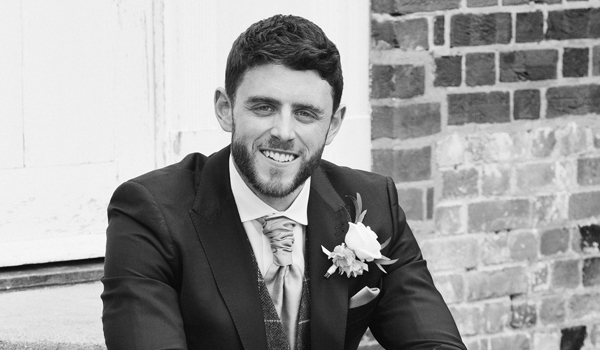 The official page – launched and administered by staff association Thames Valley Police Federation – will provide all proceeds to the family of PC Harper, who was tragically killed on duty on the A4 Bath Road in the Berkshire village of Sulhamstead on Thursday night (August 15).
By Monday morning, the page had almost reached its target of raising £120,000, The family will decide what to do with the funds.
Comments made on the page have shown the support from friends, the wider police family and members of the public.
Almost 6,500 have donated to the campaign. Timothy Mason said: "I hope my donation can in some small way bring a little peace to this brave officer's loved ones. His story has touched the hearts of the nation."
And Simon Thomas added: "Harps, I hope your family find some comfort in seeing these messages and the wonderful impact you made during your life, honestly one of the best people I've ever met. You'll never be forgotten buddy."
Thames Valley Police continues to investigate PC Harper's death and on Saturday was granted a 36-hour custody extension for the ten males aged 13 to 30 arrested on suspicion of murder.
PC Harper, 28, had been responding with a crewmate to a report of a burglary in Bradfield Southend.
The officers located a vehicle that was suspected to be involved in the burglary in Lambdens Hill.
It is not yet known how PC Harper came to be out of his police vehicle. A post-mortem showed he died of multiple injuries consistent with being dragged between a car and the road surface.
Detectives have been searching a nearby travellers' site and a number of crime scenes in Berkshire.
Andy Fiddler, from Thames Valley Police Federation, said: "Police officers all over Thames Valley and the rest of the UK go to work each and every day to do their duty. We are courageous, caring and compassionate. We confront danger on a daily basis. We know there is a risk when we put on the uniform but we do so as we are proud to protect the public.
"Sadly, on very rare and horrendous occasions a colleague makes the ultimate sacrifice. We will ensure that heroism is never forgotten. All our thoughts remain with Andrew's wife, family, friends and close colleagues."
You can see the page here https://www.justgiving.com/crowdfunding/pc-andrew-harper