Funding settlement fuelled by Council Tax increase gets mixed response
The Police Funding Settlement for 2019/20 announcement means forces can substantially increase local taxation to fund core policing, bringing in up to £970 million more if every police and crime commissioner (PCC) raises precepts by the maximum allowed.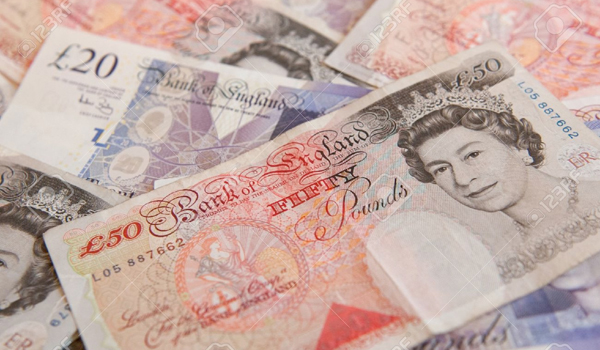 Up to £509 million in potential additional funds will come from further council tax flexibility. 
In the settlement statement issued on Thursday (December 13), the Home Office also increased central grants to cover part of the costs of pension changes – an extra £153 million towards a shortfall estimated at around £165 million. 
PCCs will receive £7.8 billion in general government grants – an increase of £161 million on the 2018/19 settlement. 
The funding for counter-terrorism policing has also increased by £59 million to a total of £816 million for 2019/20, which had already been announced in the Chancellor's Budget statement. 
But the bulk of up to almost £1 billion going to forces in the next financial year will result from the flexibility to increase Council Tax precepts by up to £24 for a Band D property. 
The Home Office said "if PCCs ask households to contribute an extra £2 a month, this would generate around £510 million in additional funding". 
But the Government has been accused of ignoring "the bigger elephant in the room" and that the funding formula – used to determine each force's share of the total central Government grant – needs to be "progressed". 
There have been several attempts to revise the formula over the last decade, however, any changes are likely to be contentious with many forces losing out to its reform while others benefit. The most recent proposals were not been progressed due to the 2017 General Election being called. 
In the meantime, PCCs and chief constables have been lobbying for more overall resources to be provided. They are also working with the Home Office on a joint submission to a five-year public spending review to take place in 2019. 
The Home Secretary, Sajid Javid, said: "Since becoming Home Secretary I have been clear I would prioritise police funding, and today I have delivered on that promise.  
"This is a significant funding settlement that provides the most substantial police funding increase since 2010, with more money for local police forces, counter terrorism and tackling serious and organised crime. 
"It will enable the police to recruit more officers and be better placed to respond to the increasingly complex crimes they face." 
Thursday's statement received mixed reactions as a larger proportion of the burden of funding the police is placed on local taxpayers, benefiting wealthier areas more than urban forces. 
The Mayor of London, Sadiq Khan, said: "Londoners will be furious at the Government's announcement today. The additional funding represents a tiny fraction of the huge Government cuts to the Met Police since 2010 and will mean the number of police officers in London will continue to fall over the years ahead." 
Mr Khan added: "We've had months of warm words from the Home Secretary about the desperate need for more government funding in order to tackle violent crime, but the Government have fundamentally failed to back that up with real money.  
"The harsh reality is that the Government is shunting the cost of policing onto London council taxpayers, which will not fill the massive financial black hole and will hit London's poorest hardest. 
"Eight years of Government cuts have already led to London losing more than 3,000 police officers and more than 3,000 community support officers.  
"Ministers' failure to reverse those damaging cuts today means we now face the very real prospect of officer numbers falling to a 16-year low and I'm hugely concerned about how we continue to keep Londoners safe with so few officers, an increased terror threat and rising population." 
The chief constable of Cleveland Police, Mike Veale, whose force will receive total funding of £92,921,459, said that he was "outraged" by today's funding announcement, and that "once again my ability to provide appropriate policing resources has been significantly hampered". 
And John Apter, chair of the Police Federation of England and Wales (PFEW), welcomed the injection of extra cash but said it was "a standstill policing budget". 
But not all of the reactions were negative. The Association of Police and Crime Commissioners (APCC) Finance Lead, Roger Hirst, said that the funding settlement was "welcome and will provide vital extra funding for policing at a time when demand on the service is increasing as is the complexity of the cases forces are having to deal with".  
He added that the extra resources "will help us to deal with the immediate cost pressures for issues such as inflation and pensions, as well as investment in critical areas such as technology". And the greater flexibility around council tax precept levels will allow for "greater investment in local policing priorities, as set out in our local Police and Crime Plans". 
National Police Chiefs' Council Lead for Finance, Chief Constable Dave Thompson said the Government has recognised that policing and the service to the public have come under severe strain due to budget cuts and increasing violence and terrorism. 
"The Government is right to recognise the serious pressures on policing mean we could not wait for a full spending review and further funding is needed now. The additional funding through the police grant will help forces meet the costs of government pension changes and should allow chief constables and police and crime commissions to avoid making further cuts.  
"Increased flexibility through the Council Tax precept will give chief constables and police and crime commissioners the opportunity to address local issues – with many focusing on violent crime. 
"We are continuing to work with police and crime commissioners and the Home Office to make an evidence-based case for increased investment and plans to drive productivity across policing for the next government spending review." 
However, the APCC Deputy Finance Lead, Paddy Tipping PCC said while the additional funding is welcome there are still significant challenges for policing. 
"It needs to be acknowledged that, because of the different levels of precept and share of budget accounted for by Council Tax, the level to which forces benefit will vary," Mr Tipping said. 
"That is why it is more important than ever that the work on the new police funding formula is progressed." 
APCC Vice Chair Martin Surl acknowledged that the extra funding was needed, but also highlighted that "with decreases in the funding for local policing from central government since 2012, it's clear the tax burden has now shifted to those who pay local Council Tax", and that how demand is met and funded "must be addressed in the next spending review." 
The total funding for the 43 forces in England and Wales for 2019/20 is made up of £7,665,216,197 (comprising £4,142,716,301 in Home Office Police Core Settlement; £507,388,388 in Legacy Council Tax Grants; £190,173,525 in National and International Capital City Grants; £4,128,442 in Welsh Top-Up Grant; £2,700,000 in Precept Grant; and £2,818,109,541 in DCLG Formula Funding.    
But policing in Wales will see changes, so that allocations are made in line with those in England regarding the Police Main Grant and local authority general grants. 
The Provisional Police Grant Report says: "On this basis the Home Secretary has decided that the Police Main Grant allocation for the Police and Crime Commissioner for South Wales shall be reduced by £13,457,075.  
"The Home Secretary has further decided that the Police Main Grant allocation for the Police and Crime Commissioner for Gwent shall be reduced by £933,045."  
Those funds will be reallocated: the PCC for Dyfed-Powys will receive £5,887,436 and the PCC for North Wales will benefit by £8,502,684.   
Alun Michael, PCC for South Wales welcomed the settlement as having partially lifted a significant financial threat which could have a major and damaging impact on South Wales Police. 
"The Treasury has realised its responsibility to fund a £4 million police pensions 'black hole' in the next financial year. However, we still have no long-term commitment from the Government to address the pensions issue, a cost of £4 million in 2019/20 rising to £10 million the following year and the year after. That cannot and should not be funded from existing police budgets. 
"We also have another unanswered question over the funding of police training and how the costs of the new training framework are going to be met." 
He added that "this Government has again shifted the burden of police funding onto council tax payers through the police precept, whilst at the same time making police and crime commissioners directly responsible for the inevitable increases required to provide effective policing". 
"The added frustration here in South Wales is that, despite repeated calls for a review, the Home Office still doesn't recognise the extra cost of policing the capital city, so South Wales Police is further short changed whereas additional money is provided to forces policing London and Edinburgh." 
APCC Chair, Mark Burns-Williamson, said: "The overall 2019/20 funding settlement for policing announced by the Home Office is acknowledged, and in particular the funding to cover the pension costs shortfall on which we have been making direct representations to Government and have finally been listened to.  
"The extra flexibility for PCCs to raise more funding locally will be the primary means to secure growth in policing next year and will mean hard decisions and discussions for PCCs with local taxpayers, accounting for more than half of the potential increases announced. 
"We know that the public want to see more investment and support for policing in tackling rises in many crime types and for our police officers and staff, who do exceptional work every day to keep us safe and are increasingly stretched with the level of demand they are facing.  
"We will continue our work with the National Police Chiefs' Council and the Home Office ahead of next year's crucial comprehensive spending review to ensure that we get the right long-term sustainable deal for policing, including a long overdue review of the police funding formula which underpins the growing unequal distribution of core policing grant and needs to be addressed." 
Cleveland Police Chief Constable Mike Veale said: "Whatever spin is put on today's announcement; I am outraged that once again my ability to provide appropriate policing resources has been significantly hampered.  
"There is a grave issue with the police funding formula that disadvantages our communities hardest. This has been demonstrated again in the settlement today which shows millions more going to parts of the country, particularly in the south, with significantly lower levels of crime and deprivation than Cleveland.  
"My colleagues at the Police Federation have described the announcement as putting a 'sticking plaster over a broken bone' and I completely agree. The funding formula is broken and soon even the plaster will not be adequate to hold together the shattered financial position of British policing. 
"I hope that those with influence across the country will join me in calling for urgent action around the funding formula. This cannot go on." 
PFEW chair John Apter said the Government has recognised that the additional costs to policing from pension rules changes "was of their own making" and the additional funding announced will "give forces some breathing space". 
However, he said his members "are on their knees trying to keep up with the rising tide of crime with nearly 22,000 fewer officers", as a result of police budgets being slashed by 19 per cent in real terms by austerity policies.  
"The reality is that this new funding won't lead to hundreds more officers on the streets and PCCs and chief constables have to be honest about that. This is a standstill policing budget – it will plug the gap to a degree, but householders are unlikely to experience a tangible improvement in their area. 
"What is needed now is long-term financial investment in the service to pull it back from the brink so that we can start being more proactive again, ploughing more resources back into things that matter to the public, like neighbourhood policing and the frontline, and building better relationships to keep local communities safe." 
Minister for Policing and the Fire Service, Nick Hurd, said: "We recognise the police face significant financial pressures in the coming year.  
"This settlement offers a substantial increase in funding for the whole police system to ensure forces recruit, meet local priorities and continue to improve efficiency to free up resources for the front line. 
"Additionally, the settlement will again see £175 million going into the Police Transformation Fund, which includes investment for innovative new crime prevention techniques and a new national welfare service for front line officers, and £495 million for national police technology capabilities." 
"The police have been making good progress on key areas of reform, but we are clear that extra funding alone is not sufficient to meet the demands they face.  
"They must continue to identify opportunities to improve efficiency and productivity and we are challenging every police force to contribute to commercial savings, so that more resources can be freed up for frontline crime fighting. 
"This Government will always back the police and the wider criminal justice system. This support and investment will be followed by a coherent long-term plan at the Spending Review for how we will improve outcomes for the public and make our communities safer."