Funding grant to help innovative violence signposting scheme
Violence victims will have greater access to support in hospitals following a £140,000 Scottish government grant.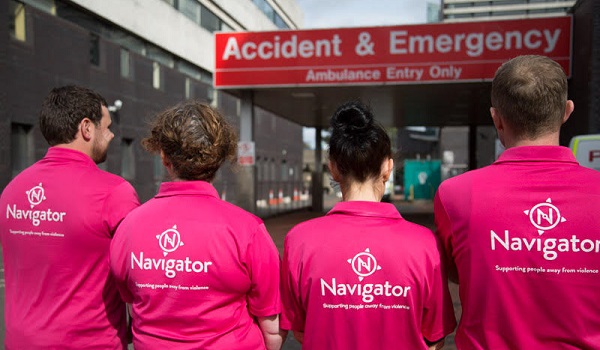 The funding injection will expand the Scottish Violence Reduction Unit's 'Navigator' programme to two new hospitals in Glasgow and South Ayrshire.
The project offers specialist mentors who try to steer people regularly admitted to A&E away from a cycle of violence.
It has already offered support to more than 450 people in less than two years.
Justice Secretary Michael Matheson said: "Violent crime in Scotland has nearly halved over the last decade but there remains a small number of victims who experience a high proportion of such crimes.
"Navigators do a remarkable job dealing sensitively and compassionately with people who are injured and distressed – helping them make steps towards turning their lives around, breaking away from the cycle of violence – and I am pleased to be able to fund their expansion."
Navigator is run by the Scottish Violence Reduction Unit in partnership with Medics Against Violence, NHS Lothian, NHS GGC and NHS Ayrshire and Arran.
The project aims to "help stop the revolving door" of violent injury in hospitals by engaging patients at a moment when they may be open to breaking free from the cycle.
It was launched at Glasgow Royal Infirmary in 2015 with two navigator mentors, whose success in signposting people to support services quickly led to it being expanded to other sites.
The new investment will see four mentors assigned to Queen Elizabeth University Hospital in Glasgow and University Hospital Crosshouse in East Ayrshire, to host the programme for 12 months.
Violent crime in Scotland has fallen 49 per cent since 2006/7 to one of the lowest levels for more than 40 years.
Inspector Jack Keith, Navigator project lead, said the funding will help more people "break free from the cycle of violence".
He added: "We're looking forward to working closely with the hard working medical teams at Queen Elizabeth and Crosshouse hospitals. Together we can help navigate people towards a better life."