Funding cuts could leave successful Manx police in 'critical' condition
The Isle of Man is one of the safest places to live in Britain despite local policing "living hand to mouth", according to Chief Constable Gary Roberts.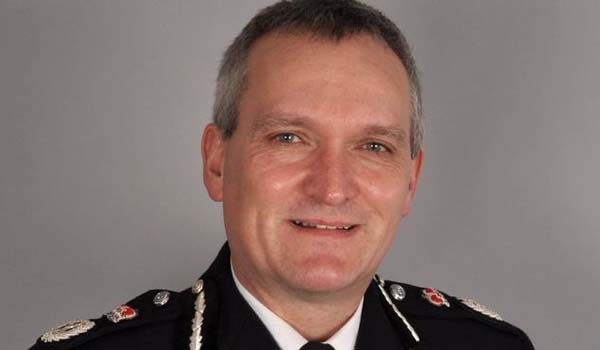 The Isle of Man is one of the safest places to live in Britain despite local policing "living hand to mouth", according to Chief Constable Gary Roberts. In his annual report, Mr Roberts said crime on the island is at one of the lowest levels for 40 years but his force is "frequently" running out of officers to investigate it. Major challenges like financial crime and vulnerability draw increasing shares of resources, diverting officers from other important cases – and recruitment levels have fallen by around 60 per cent. Officers are now stretched so thin Mr Roberts warned the Isle of Man Constabulary would struggle with responding to anything other than basic day-to-day demand. He said: "The constabulary is effectively living hand-to-mouth and its resourcing is almost constantly stretched. "The challenges that the organisation faces are many and complex ranging from providing high quality local policing, through meeting fast-changing international standards in respect of financial crime, to replacing skill gaps left by the retirement of large numbers of experienced and senior officers. "The situation is by no means critical, but it could become so unless remedial action is taken." The number of crimes recorded on the island rose 11 per cent in 2016/17 to 2,176. The total is half the rate seen just over ten years ago and proportionately just slightly over a third seen in even the safest English and Welsh forces. 'Traditional crime' levels remain relatively low – just 41 domestic burglaries were reported – and 46.9 per cent of offending was detected, one of the highest rates in the British Isles. The small increase in crime was largely driven by growing numbers of cannabis seizures. However, Mr Roberts highlighted the lack of detectives to investigate more serious drug offences, claiming his force has been "cut to the bone". Financial crime also presents a major challenge with an unprecedented number of active investigations currently open. Around a fifth of the island's 70 dedicated detectives are working on financial crime cases but even all 70 would not be enough to meet demand. This pressure is compounded by having to replace the experience of retiring officers with a training budget that is two-thirds lower than it was a decade ago. The force has had to start drawing money from seized assets to pay for succession planning. Meanwhile, the number of applications submitted has dropped 60 per cent in the last few years and their quality has also declined. "We can police ordinary events, but we can struggle to cope with anything that is outside the ordinary," said Mr Roberts. "This is not a reflection on our skills, but we simply run out of people on a frequent basis." Despite these challenges satisfaction levels in the Isle of Man Constabulary among victims of crime remain high at around 90 per cent, and few complaints are submitted against officers. Mr Roberts paid tribute to the "quality, professionalism and dedication" of his officers and staff and thanked them for their "forward-thinking approach". Home Affairs Minister Bill Malarkey said: "Feeling safe in our homes at night as we go about our daily lives is a fundamental part of what makes the Isle of Man such a special place to live and work. "The chief constable is to be commended for leading a team that continues to keep crime at historically low levels. "The annual report pulls no punches about the financial and organisational risks facing the police and I will work with the chief constable as he responds to these challenges in the time ahead."