Fully vaccinated officers could be exempt from self-isolation
Some fully vaccinated police officers in "critical" roles in England will be able to continue working even if told to self-isolate after being in close contact with someone who has Covid-19, the Government has confirmed.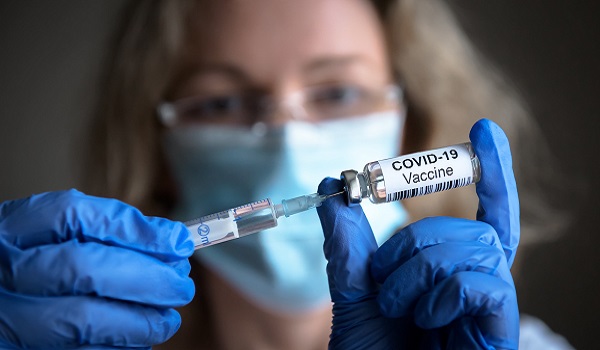 The newly announced exemption, which already covers already covers frontline NHS staff and social care workers, will also cover the police, air traffic controllers and train signallers, and others in "circumstances where there would be a serious risk of harm to public welfare if people in critical roles are unable to go to their workplace", vaccines minister Nadhim Zahawi told the Commons.
"So people in those kinds of roles, who have received two vaccinations plus two weeks beyond the second vaccine, will not need to self-isolate for those critical tasks," he added.
Instead of isolating, those eligible will be able to take daily tests. The new rule will be limited to those without Covid symptoms and was announced as most remaining coronavirus curbs in England, including the wearing of face masks, ended on Monday (July 19).
It follows mounting criticism of the impact of self-isolation on various sectors with record numbers of individuals being 'pinged' by the NHS Covid-19 app.
The Government said it is "not a blanket exemption for any sector or role", applying only to named individuals, and said departments will be writing to employers to explain their next steps.
Conservative MP Richard Drax (South Dorset) asked for further confirmation that the new rule would apply to the police, warning that his local force was "beginning to struggle, because of the numbers who have to isolate".
Mr Zahawi confirmed that police would "fall within" the definition of critical and key workers.
News of the new exemption follows the dismissal of an officer from Thames Valley Police for failing to self-isolate after coming into contact with a suspect who later tested positive for coronavirus.
Police Constable Denim Wade altered an email after being involved in the arrest of a shoplifting suspect in Reading in November 2020 because he was "desperate" to avoid a second period of self-isolation. He had to self-isolate a month earlier when a colleague tested positive
He claimed he had pinned the suspect for "a split second", but evidence recorded on his body-worn camera showed the contact had gone on for much longer and would have required self-isolation.
The officer was dismissed without notice.
PC Wade, who joined the force full-time in 2018 having previously been a special constable, will be placed on the College of Policing barred list.
Commenting on the verdict, Thames Valley Police Federation chair Craig O'Leary said: "We expect all our members to adhere to the force guidance in relation to Covid-19. It's important that we maintain these standards in order to protect the health and wellbeing of colleagues in the workplace and the public we serve."