Frontline policing review will not include pay or demand
Officers and staff will soon be asked their views on what changes can be made to improve policing.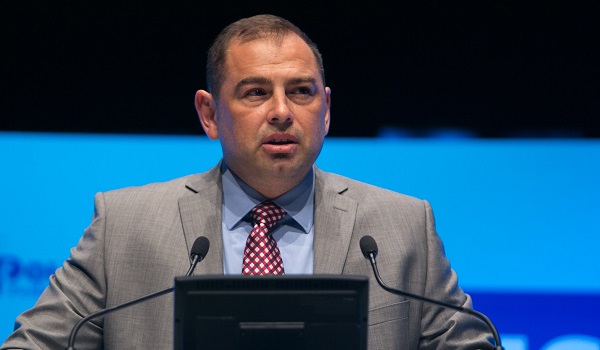 The Government has announced plans for a review of the front line's opinions on what needs to change in the service.
The review will engage officers and staff below chief officer rank for feedback on access, availability and their experience of support and development services to find ways to improve existing provisions.
However, it will not look at pay, resourcing or demand as the National Police Chiefs' Council is already exploring these issues.
The announcement was tentatively welcomed by Che Donald, vice-chair and wellbeing lead for the Police Federation of England and Wales (PFEW), who warned that it needs to lead to meaningful improvements.
"Broadly speaking we are supportive, but only if a tangible positive difference can be made for our members," he added.
"It is no point seeking views and then doing nothing about what they are being told – officers must be listened to otherwise it will be a fruitless exercise. It is good that we have a seat at the table and have been helping to shape the review but we must see action from it.
"Ideally we would have liked to see demand and capacity included within the remit as this is a key issue for our members but we do welcome the recent interest in officer wellbeing, by both the Home Secretary and the Home Office, and see this as a positive move in the hope that this will result in improved wellbeing across the police service."
Responses will initially be gathered through digital channels once the review starts in September.
These channels will be shared through force communication outlets, staff associations and partners.
The Home Office will then hold regional face-to-face focus groups where officers and staff will be able to comment on the changes they want to see.
The findings of the review will be summarised in a report due to be published in spring 2019.
Gavin Thomas, president of the Police Superintendents' Association of England and Wales, told Police Professional he was encouraged by the change of tone by the Government and welcomed the review as a "positive step".
He said: "What we want to do in this review is see how we can engender those good ideas to improve the service overall in the future.
"I would like to see us get some form of system in place that allows our members on the front line who have got ideas or can see where there are barriers in practice or systems themselves, to be able to have a voice and influence that change quickly, systematically and consistently across the service."
A Government spokesperson said: "At the 2018 Police Federation annual conference held on May 23, the Home Secretary announced that he would conduct a review of front-line policing.
"Sponsored by the Minister of State for Police and the Fire Service, the front-line review will provide police officers and staff throughout England and Wales with the opportunity to share their ideas for change and improvement in policing."