'Fresh ideas' for public safety
An app that accelerates criminal convictions and another that allows police commanders to conduct operations in buildings with the help of real-time geolocation were among the 'fresh ideas' in a 'Critical App Challenge' hosted by Airbus.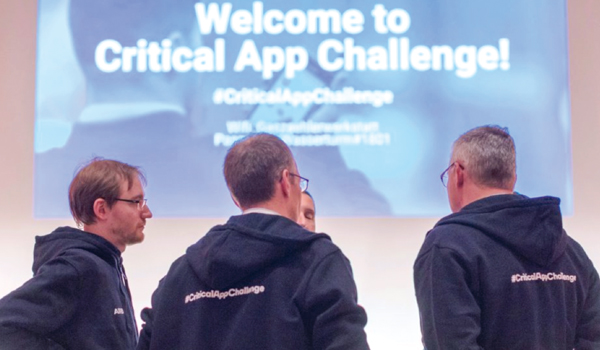 The competition, which brought together international app developers from eight companies, was described by Eric Davalo, head of strategy and marketing for secure land communications at Airbus, as "a unique event, which put all partners in a win-win situation".
"Thanks to the developers' sophisticated ideas, Airbus is growing its ecosystem for smart and secure communications solutions. At the same time, start-ups and developers are gaining insight into the world of mission-critical communication," he added.
The aim of the challenge was to create new smartphone applications that delivered fresh communication concepts for public safety users, such as police officers.
These applications will run on the new Airbus Tactilon Dabat – the first two-in-one Android smartphone and Tetra (terrestrial trunked radio) device. It was used at last weekend's Munich Security Conference, with special applications designed especially for the event.
In the Airbus challenge, the app for accelerating criminal convictions devised by Finnish company Tactical AI is capable of matching pictures or footage recorded by surveillance cameras with police suspect databases, while the app from Steerpath, also based in Finland, enables police team leaders or security personnel to conduct operations in buildings such as airports or hospitals with the help of real-time geolocation through Tetra or long-term evolution 4G wireless broadband technology.