Fresh claim against chief constable alleges `dishonesty` at a police meeting
A fresh complaint has been made against Police Scotland's most senior officer.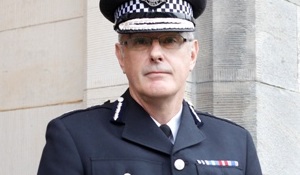 A fresh complaint has been made against Police Scotland's most senior officer. Chief Constable Phil Gormley, who has been on special leave since last September while claims of bullying, which he denies, are investigated, is now facing a seventh allegation. A new complaint, reportedly for dishonesty, is understood to have been lodged by the Scottish Police Federation, and relates to Mr Gormley's behaviour at an internal meeting. It is believed that the complaint has been sent to the Scottish Police Authority (SPA), which said it will not comment on complaint and conduct matters. The authority was due to provide an update on Thursday (January 25) if Mr Gormley can return to work – while investigations are concluded – or whether he should stay on leave. Last week it emerged a sixth complaint had been made against Mr Gormley. Mr Gormley`s wife, herself a former senior police officer, hit the headlines last week after she condemned the handling of his case. Claire Gormley`s comments came after Justice Secretary Michael Matheson intervened and urged the Scottish Police Authority to reconsider allowing the chief constable to return to work. No minutes were taken during the meeting in November between Mr Matheson and Andrew Flanagan, the then head of the SPA. Mr Matheson addressed MSPs after Mr Gormley`s lawyers accused him of making an "unlawful" intervention to stop him coming back to work. On Tuesday (January 23), new SPA chair Susan Deacon backed the justice secretary in the ongoing impasse over reinstating the country's chief constable. Professor Deacon told MSPs that a key decision under former principal Andrew Flanagan was "wanting in many, many ways". The former Scottish government health minister also said she would have done the same as Mr Matheson when he questioned a flawed SPA decision. Mr Flanagan is due to give evidence regarding Mr Gormley`s proposed reinstatement to Holyrood`s Justice Committee on Thursday (January 25).