Fraudsters jailed for £37m copycat web scam
One of the largest UK online crime investigations has been hailed an "important milestone" in the fight against fraud after six people were jailed for more than 35 years for their part in a £37 million web scam.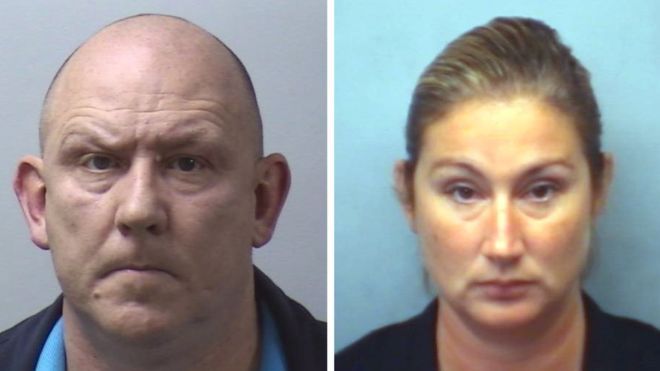 The historic convictions and sentences represent a landmark achievement for the National Trading Standards eCrime Team (NTSeCT) in its biggest online fraud case, and resulted in one of the first successful prosecutions of a copycat operator.
The illegal group set up and ran a number of websites that impersonated official government sites to sell documents and services for hugely inflated prices.
Hundreds of thousands of purchasers were duped into paying more than they needed for new or replacement passports, visas, birth and death certificates, driving licences, driving tests, car tax discs and the London congestion charge.
The criminals also set up websites that mimicked the American, Cambodian, Sri Lankan, Turkish and Vietnamese official visa sites where travellers could apply and pay for electronic visas. It is believed that in addition to UK consumers, Indian, Turkish and US citizens were also defrauded.
In all cases the sites offered little or no additional value to consumers using them.
The convictions and sentences were handed down following two trials – one in July 2017 and another that ended this week. The former court case relating to the July 2017 trial can only now be reported.
The individuals – including Peter Hall who was handed a prison term totaling 15 years and his wife who was jailed for four years – received sentences of varying lengths.
The investigation was led by the NTSeCT, which is hosted by North Yorkshire County Council, in partnership with the National Trading Standards Yorkshire and Humber Regional Investigations Team, which is in turn is hosted by City of York Council.
Praising the NTSeCT investigators, National Trading Standards chair Lord Toby Harris said: "These convictions represent an important milestone in the fight against online fraud.
"This was a huge fraud and a very large number of people lost money as a result of the malicious actions of these criminals.
"Our eCrime team – operating with finite resources – has worked tirelessly to bring these criminals to justice and I'm delighted that their efforts have led to these historic convictions.
North Yorkshire County Councillor Andrew Lee described the convictions as a "landmark consumer case for Trading Standards", adding: "It is one of the first ever successful prosecutions of a copycat operator and is also the biggest online fraud case ever brought by Trading Standards."
City of York Councillor Ann Reid added her thanks to the NTSeCT team for "doggedly pursuing this group to ensure no more consumers are defrauded by them".
The July 2017 trial heard how the defendants set up copycat websites through the company Tadservices Limited between January 2011 and November 2014.
These mimicked official websites run by 11 government agencies and departments and manipulated search engine results to appear more genuine.
The illegal profits funded a glamorous lifestyle, with extravagant spending on expensive cars and luxury holidays. At one stage Claire Hall was preparing to buy a house for £1.4 million in cash when the authorities intervened.
The Halls were arrested in June 2014 as part of an investigation by the NTSeCT who together with police raided properties across Hampshire.
The second trial, held this month, heard how the five defendants established a series of copycat websites through the companies Online Forms Limited and AE Online Services Limited in 2014 and 2015.
Mike Andrews from NTSeCT said the offenders had been motivated purely by greed: "This group defrauded people so they could enjoy a luxury lifestyle.
"They showed no regard for the unnecessary costs they imposed on their victims – I would say they treated them with contempt."
Handing down sentence on Tuesday (March 6), Judge Sean Morris sent out a public warning: "The internet is now the most frequently used marketplace. It is full of busy people in a rush who don't have time.
"It's a tool used by everyone for buying train tickets, holidays, cars, visas and it involves millions of mouse clicks a day.
"There is a lot of money to be made by dishonest people out of the honest people who don't have time to check that a site is an official government service."
The July 2017 trial resulted in the following sentences:
• Peter Hall, 47, of Alton, Hampshire, sentenced to eight years and eight months in prison plus a further one year and four months in relation to a previous suspended sentence following a conviction for fraud;
• Claire Hall, 41, of Alton, Hampshire, sentenced to four years in prison;
• Syed Bilal Zaidi, 35, formerly of Arlesford, Hampshire but whereabout now unknown, sentenced to six years in prison in his absence;
• Collette Ferrow, 50, of Liss, Hampshire, sentenced to four years in prison; and
• Liam Hincks, 28, of Wrexham, Clwyd, pleaded guilty before the trial began and was sentenced to three years.
The March 2018 trial resulted in the followed sentences:
• Peter Hall sentenced to five years in prison and disqualified as a company director for ten years;
• Kerry Mills, 49, of Camberley, Surrey, sentenced to five years in prison and disqualified as a company director for eight years; and
• Liam Hincks pleaded guilty before the trial began and will be sentenced at a later date.