Fraud victims denied justice due to poor service from police, says HMICFRS
Too many victims of fraud are still receiving a poor service from the police and are denied justice, an independent review has found.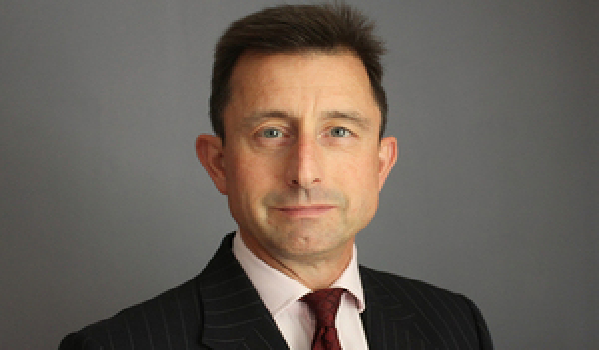 People are more likely to be a victim of fraud than any other crime and the problem has become worse during the coronavirus pandemic, Her Majesty's Inspectorate of Constabulary and Fire and Rescue Services (HMICFRS) said.
Although other crimes fell by 19 per cent in the year ending March 2021, overall levels of crime stayed the same because of a large increase in fraud and computer misuse offences. However, the inspectorate said fraud continues to be treated as a low-priority or victimless crime.
HMICFRS reviewed the police service's progress since its last fraud inspection in 2019. It found that ten of 16 recommendations have been implemented, with progress made on a further two and three still outstanding. One of the recommendations is no longer relevant.
The inspectorate also gave five areas for improvement in 2019, only one of which has been dealt with fully.
HMICFRS said the City of London Police's role as the national lead police force for fraud is clearer than it was in 2019, and there is now a three-year national policing strategy for tackling fraud.
The inspectorate found that the fundamental problem is a disparity between the amount of work fraud creates for the police and the resources allocated to it. It also said that because funding is only confirmed a year at a time, and with relatively short notice, it makes it difficult to plan and invest for the long term.
Official figures for the year to March show how Action Fraud, the national fraud and cybercrime reporting centre, reported a 28 per cent rise in fraud offences, from 312,035 in 2019/20 to 398,022 in 2020/21.
The data also revealed a 57 per cent increase in 'online shopping and auctions' fraud in the latest year (from 62,509 to 97,927 offences) and a 44 per cent increase in 'financial investment fraud', (from 14,024 to 20,260 offences).
And the National Fraud Intelligence Bureau reported a 55 per cent increase in 'hacking – personal' offences referred by Action Fraud (from 3,481 to 5,390 offences).
Earlier this week, consumer group Which? suggested some fraud victims were being left without satisfactory support from banks, potentially leaving them exposed to future scams.
Recommendations from the 2019 HMICFRS report that are yet to be implemented include:
Evaluating the effectiveness of fraud protection advice given to the public by police forces;
Identifying, evaluating and disseminating best practice advice on the police response to fraud; and
Police forces publishing their policies for responding to and investigating fraud to make it clear to victims what they can expect when they report a fraud.
Her Majesty's Inspector of Constabulary Matt Parr said: "You are still more likely to be a victim of fraud than any other crime, but too few fraudsters are held to account. More than two years after our last fraud inspection, I am disappointed that not enough has changed.
"We have seen some pockets of good work which should be commended, and we have been impressed by the dedication of people at all levels of the police service to improving how fraud is dealt with. But overall, too many victims of fraud still receive a poor service from the police.
"The scale of fraud has not diminished – in fact it has increased during the pandemic – and it needs to become more of a priority for police forces. The police and other agencies should come together to prevent and protect the public from fraud, more officers should be working on it, and there should be more investigations into it. All this would lead to more victims receiving the service and the justice they are entitled to."
HMICFRS has made three new recommendations, including that the National Police Chiefs' Council coordinator for economic crime, the National Crime Agency, National Economic Crime Centre and City of London Police should work together to set up an effective national tasking and coordination process for fraud.
Diana Fawcett, chief executive of the independent charity Victim Support, said: "It is shocking but sadly unsurprising to find that fraud is still not treated seriously enough and that too little progress has been made to improve the response to fraud. We are particularly concerned that victims face such long call waiting times to report fraud that many simply give up calling.
"Fraud impacts millions of people every year and the impact goes far beyond just the money lost. Many victims experience stress, anxiety, loss of self-confidence and emotional trauma as a result of fraud. It is clear that the service and support provided to victims must improve and justice needs to be better served."