Fraud 'should be taken out of the hands of local forces'
Law enforcement fails to prioritise fraud despite it representing almost a third of all offences, according to a new study.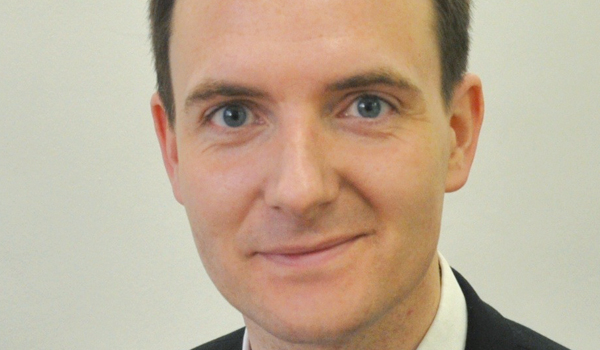 Research by the Police Foundation found that the overwhelming majority of fraud offences do not result in a conviction, "an absence of proper reporting" and, consequently, outcomes suffering.  
Figures show that there were an estimated 3.2 million frauds in the year to March 2018, but just 638,882 were recorded by the police and industry bodies.  
Out of the cases recorded in 2017/18, only one in 13 was allocated for investigation, and only 8,313 (three per cent) of those cases resulted in a charge/summons, caution or community resolution.   
And more than one-third of victims reported that the impact on them was severe or significant.  
The findings were published on Monday (December 3) in the Police Foundation report More than just a number: Improving the police response to victims of fraud, which makes 27 recommendations and says that the consensus among policymakers, academics and law enforcement officials is that "fraud and the harms it causes are not prioritised by the police".  
This is despite fraud being estimated to make up almost a third (31 per cent) of all crime in England and Wales.  
But with the focus increasingly now on violent and organised crime, the ever-increasing complexity and variety of demands on policing, and the very serious funding crisis, although fraud is a high-volume area of criminal activity, allocating sufficient police time and resources is difficult.  
The report recommends that the way in which the police response to fraud is structured needs to change, although nationally the City of London Police should remain the central reporting hub (Action Fraud) and host the national intelligence centre (National Fraud Intelligence Bureau (NFIB)).   
It said fraud investigations should no longer be the responsibility of local police forces and all investigations should be handled by regional fraud investigation units that would exist alongside the regional organised crime units, coordinated and tasked by the City of London Police.  
Fraud assessed as serious or complex should be escalated into the Economic Crime Centre within the National Crime Agency for national tasking; a national service for vulnerable fraud victims should be developed through an expanded Economic Crime Victim Care Unit (ECVCU), which can then make referrals into local services; and local policing should be responsible for responding to local frauds treated as a call for service, providing local fraud prevention advice and contacting and supporting vulnerable victims in their areas who are referred by the ECVCU.  
The Police Foundation recommends that the Strategic Policing Requirement should be much more explicit about how local forces are expected to approach fraud and cross border crime generally, and Her Majesty's Inspectorate of Constabulary and Fire and Rescue Services (HMICFRS) should inspect its implementation.  
Forces and regional units should be required to report back to the NFIB not just on criminal justice outcomes but also victims' services, prevention work and disruption activity.  
And the Joint Fraud Taskforce should agree on how the performance of the private sector and other partners will be measured in relation to fraud and then report annually.  
Rick Muir, Director of the Police Foundation, told Police Professional: "Fraud needs a greater strategic focus nationally.  
"Local police forces do not have the capacity, capability or desire to focus on fraud. It also doesn't get focused on by local policing as the expectation is not there. It will never be prioritised locally.  
"The Government must make the roles and responsibilities for those tackling fraud much clearer.  
"There are big challenges. But there is a changing mood on the policing of fraud at government level, and an increasing awareness of the need to focus on this.  
"Fraud has been a bit of a blind-spot. The focus is on serious and organised crime, and within economic crime, the focus is on money laundering, and cyber-crime, and while fraud is linked to that, the policing of fraud is marginalised.  
"This report is a response to the fact that fraud is widespread, and although many people think that fraud is a victimless and low-harm crime, it is actually very harmful.  
"Also, the service given to victims of fraud is poor compared to the service given to victims of other crimes."  
The report suggests 54 per cent of frauds reported in the Crime Survey of England and Wales have a link to cybercrime, and 69 per cent of fraud cases referred to police forces in 2016/17 "had at least one indicator of cybercrime", with 43 per cent of fraud victims first being contacted online. 
Most fraud takes place across local police force boundaries, with 78 per cent of offences passed on for investigation in 2016/17 involved a victim and a suspect located in different police force areas.  
It takes much longer to investigate fraud cases than most other offences, it said.   
"The average length of time from reporting to charging for fraud offences was 514 days compared to just 50 days for theft offences."  
On a positive note, fraud conviction rates, the small percentage that reach the criminal courts, have remained stable for the last three years in spite of higher volumes.  
Commander Karen Baxter of the City of London Police said: "Fraud is one of the most prevalent crimes in the UK and this means that it is not always possible to enforce our way out of the problem, and it is important that law enforcement not only focuses on pursuing suspects, but also works to prevent and protect people from fraud.   
"Action Fraud acts as a national, single point of contact, assessing and collating fraud reports for investigation by police forces.  
"At a local level, it is important that fraud is viewed as a priority and resource is dedicated to fraud investigation and prevention. We work with forces to establish the latest fraud trends and how these impact the relevant force areas." 
Other recommendations made in the report include:
There should be clear national guidance on what police forces should do when they are initially contacted by a victim of fraud, and that they are assessed to see if they are vulnerable or a local offender is suspected; 

 

Making those responsible for fraud investigations, including police forces or regional units, required to monitor and record the outcomes in a consistent way; a review should be made of all data collected and analysed by the NFIB; 

 

The NFIB should develop a fraud threat and harm index; and the City of London Police should be given more resources to handle more calls and offer improved service to victims;

 

Police officers should be trained in how to deliver effective fraud and cybercrime prevention messages and local policing teams should provide this advice as routinely as they give out other crime prevention messages; 

 

Local fraud data provided to police forces by the NFIB should be presented in a way that helps local police forces understand their specific fraud problems and the characteristic of local victims, enabling forces to develop targeted prevention advice;

 

Police and crime commissioners should establish fraud prevention partnerships or at least explicitly include fraud and cyber prevention work within existing local crime prevention partnerships and strategies;

 

Dedicated investigators should handle all fraud investigations, operating from regional fraud investigation units, including economic crime specialists on large and complex and volume fraud, which is currently allocated to non-specialist officers, many of whom would not need to be police officers; 

 

The Action Fraud website should provide more authoritative advice and make online interaction with victims easier, including providing remote advisors; 

 

All bodies collecting fraud reports, including local police forces, should work to minimum service standards that cover victims' basic expectations; 

 

The public should be made aware of the different reporting channels and when they should be accessed; 

 

All fraud victims should have access to national minimum standard of service guidelines while their case is investigated; and Action Fraud should make victims aware of the service they can expect; 

 

There should be a national framework, for identifying, assessing and prioritising fraud related vulnerability, with all police forces, regional units and Action Fraud using the same criteria; 

 

All fraud victims who are identified as vulnerable should receive at minimum a follow up call from their local police force; and the Home Office should fund an expansion of the Economic Crime Victim Care Unit to cover all police forces to provide a baseline of sustainable provision for identifying, assessing and supporting vulnerable victims of fraud and it should make referrals to the local police force for further action where appropriate; 

 

The Joint Fraud Task Force should coordinate and consolidate the messaging from fraud awareness campaigns delivered across the public and private sector; 

 

The Home Office should commission research to assess the effectiveness of public awareness campaigns for fraud and cybercrime prevention, which should produce recommendations for more coordinated and targeted delivery of communication;

 

Serious and persistent fraudsters – including those involved with known organised crime groups – vulnerable groups and victims, as well as emerging systemic vulnerabilities should be incorporated into police profiles of the local serious and organised crime threat;

 

The Government should consolidate fraud intelligence data across the public and private sectors, with the first step being an assessment of information collected by different bodies and analysis of how it can be integrated into and applied to fraud policing; and

 

The Government should produce a national, cross-departmental strategy for fighting fraud along with a national fraud poling strategy; and the Home Office should implement the national fraud strategy, and the City of London Police should deliver it.