Four per cent rise in thefts from vehicles masks deep fluctuations between forces
Careless car owners and travelling criminality have been blamed for the rise in the number of vehicles broken into and recorded by more than half of UK forces.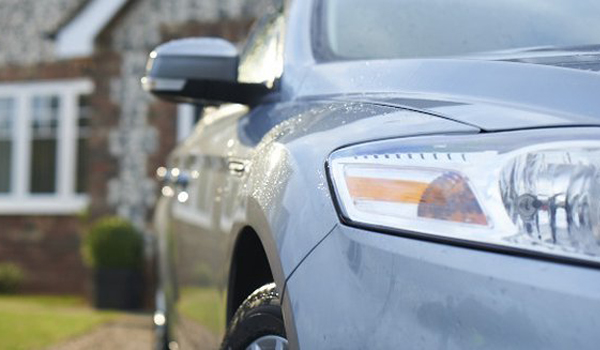 Careless car owners and travelling criminality have been blamed for the rise in the number of vehicles broken into and recorded by more than half of UK forces. There were nearly 8,700 more thefts from vehicles in 2016 than the previous year as figures rose four per cent to 239,920, according to new data from the RAC. While 15 forces recorded a drop in offending, the vast majority saw figures rise – with City of London Police reporting a 76 per cent increase on 2015 levels. Northamptonshire Police recorded the second largest increase at 41 per cent, with figures rising from 2,864 to 4,043, followed by the Wiltshire and Dyfed-Powys forces at 23 per cent. Detective Superintendent Dennis Murray, head of crime for Northamptonshire Police, blamed part of his force's spike on its central position in the country. "We do suffer from the effects of being so close to the bigger cities, we do suffer from cross border criminality, and in addition to that we have large urban areas as opposed to somewhere like Dyfed-Powys which is far more rural," he said. "Part of this is that we are in the middle of a period of austerity. We have made significant impacts in other areas of crime. This means that what you have to do sometimes is you displace some of this serious acquisitive crime into other crime types. "In addition, if you look at over the Christmas period, we have done a significant amount of work with partners and cadets looking at vehicles presenting the opportunity for theft. "Whilst I am not looking to shift the responsibility onto victims, part of the prevention responsibility has got to sit with those people for not creating those opportunities." Since the figures were collated, Northamptonshire Police has conducted awareness-raising activity and has made 565 arrests for auto crime offences within the last 12 months – including 79 in the summer. City of London Police's 76 per cent rise in vehicle break-ins was the largest proportional increase but the force's small geographic area leaves it more susceptible to yearly fluctuations. The force recorded 81 offences last year compared with 46 in 2015, following a peak of 99 in 2014. The Metropolitan Police Service recorded the largest number of offences at 51,691 – a three per cent increase on 2015 – while the largest recorded decline was seen in Cheshire Constabulary, with 19 per cent fewer offences over the period. Cumbria Constabulary also experienced a decline of 11 per cent from 780 to 697, and North Wales Police recorded a ten per cent drop. The overall number of thefts from vehicles has reduced by nine per cent since 2013. RAC insurance director Mark Godfrey suggested the recent increase may be due to some drivers becoming more complacent about their vehicle's security. "Some may believe the fact that a vehicle is alarmed makes it safe, but unfortunately this is not the case as very few people respond to the sound of a car alarm, perhaps because so many seem to go off for no apparent reason which in itself can be a tactic used by thieves," he said. "And with lots of drivers using their smartphones as satnavs there is a higher probability of accidentally leaving a phone in a cradle and giving a thief a great opportunity to profit. "The fact remains that every time a driver leaves a valuable item clearly on display they are running the risk of becoming a car crime victim."