Four in ten female victims 'overkilled' by men
The Femicide Census has found that 40 per cent of females murdered by men were subject to more force than was necessary to kill them in the first place.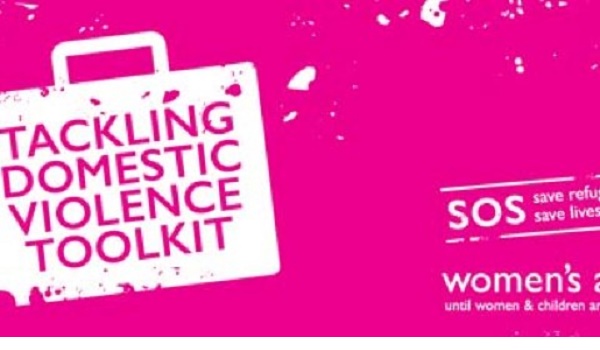 The report published on Tuesday (December 18) – developed by Women's Aid and founder of the Counting Dead Women blog, Karen Ingala Smith – looked at all 139 'femicides' in 2017. 
It called on the police and government to consider the findings in the proposed Domestic Abuse Bill planned for the end of this year. 
Women's Aid believes the Bill, currently being consulted on, is narrowly focused on domestic violence and the criminal justice responses and does not incorporate the Istanbul Convention, which obliges nations to take a holistic approach to male violence against women and girls. 
It said the absence of the Convention's recommendations in the Westminster Bill consultation is "especially disappointing".  
The report lays bare the amount of women whose life was taken by men in a domestic environment; 59 per cent occurred in the victim or perpetrator's home and nearly half were killed by a current or former intimate partner (46 per cent). 
The Global Study on Homicide in 2011 found that that while there had been a decrease in the number of homicides worldwide, there had been an increase in the number of femicides. 
Four in ten of all females murdered by men were subject to 'overkilling', when the force and/or methods used to kill them was surpassed. One woman was stabbed 175 times, and other victims were described as "hit 40 times with an axe", "bludgeoned repeatedly" and "battered virtually beyond all recognition". 
Chief Executive of Women's Aid, Kate Ghose, said: "Time and time again, we hear of cases where a woman has been killed by a man as an 'isolated incident'; yet the latest Femicide Census report shows yet again that this is not the case. The majority of these cases are not isolated incidents, there are too many similarities in the circumstances where women are killed by men." 
The figures contained the number of women killed by terror attacks in 2017 (21), which was higher than normal.  
Over half (55 per cent) of women killed by a former intimate partner were killed within a month of separating. Almost nine in ten (87 per cent) of women killed by a former intimate partner were killed within the first year of separation. 
The authors report that "very little meaningful data was received from police forces in England and Wales in relation to race and ethnicity". Only nine forces submitted responses under this category (Cambridgeshire, Cheshire, Greater Manchester, Kent, Lancashire, Lincolnshire, Merseyside, Norfolk, Northumbria, Police Scotland and West Yorkshire). 
In a number of cases, they found that the perpetrator had been viewing extreme, violent pornography before attacking the victim. In one case, the victim confronted the perpetrator about child sexual abuse images before she was stabbed to death.  
The Scottish Parliament passed the Domestic Abuse (Scotland) Act 2018 in February which will come into force in 2019.  
Legislation has been drafted in Northern Ireland but while the Assembly is not sitting, its progress has been stalled.  
Kate Ghose added: "In four in ten cases, there was evidence that the perpetrator used excessive violence, more than was necessary, to kill the victim. Despite the extreme level of fatal male violence being used against women, it is clear that not enough is being done to protect women from men's violence and prevent more women's lives being taken. Yet another 139 women's lives were lost to fatal male violence in 2017. We call for the government to urgently put the prevention of femicide at the centre of its work and Domestic Abuse Bill to combat fatal male violence against women once and for all. 
"The Government's Domestic Abuse Bill must deliver both the legislation and the resources needed to transform the response to domestic abuse. Our network of life-saving specialist services is not an optional extra but an essential piece of the jigsaw in our response to domestic abuse and femicide. They not only provide survivors with the support they need to escape abuse but they are also often the key to survivors having the confidence to report the abuse to the police in the first place.  
"The Domestic Abuse Bill must protect specialist services from closure, only then can we ensure that every survivor can safely escape and rebuild her life free from fear and abuse." 
Karen Ingala Smith added: "Most people when thinking about men's fatal violence against women, if they think of it at all, think of intimate partner violence. Whilst the Femicide Census affirms that 46 per cent of women killed by men in 2017 were killed by current or former partners, this means that 54 per cent of women were killed by men in other circumstances. There is something specific and different about being hurt by a person who is supposed to love you or to have loved you once, the person who is or was supposed to be your safe place.  
"Some of women's support needs can be different depending on how they were abused and by whom and we need a range of specialist domestic and sexual violence services to meet women's needs. But one of the central premises of the Femicide Census is to look at what connects different forms of men's violence against women and we believe this is essential to take the necessary steps to significantly reduce men's violence against women. 
"The use of excessive violence or desecration after death challenges narratives of momentary loss of control that are especially prevalent in relation to domestic violence. Instead it highlights the brutality and misogyny that men bring to their violence against women whether dead or alive and challenges benign rationales given by men which are often accepted and repeated in media coverage of the killings of women."