Four GMP officers receive written warnings over death in custody case
Four officers from Greater Manchester Police (GMP) have been given written warnings following a misconduct hearing in relation to the death in custody of Andre Moura.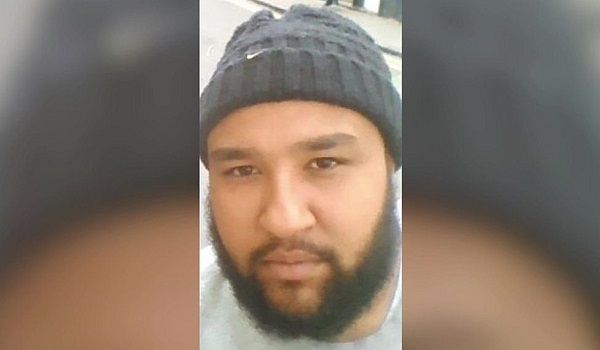 Mr Moura, who was detained by officers responding to reports of a disturbance at a home in Oldham on July 6, 2018. During his arrest, there was a struggle and officers used CS spray to subdue the 30-year-old. One officer also struck him with his fist and knee.
After being handcuffed, Mr Moura, who by this point was naked, was placed in a police van, where he was seen to be breathing but unresponsive. An ambulance was called but cancelled soon after as one of the officers believed Mr Moura was becoming responsive.
Mr Moura was taken to custody and assessed in the van by a nurse who could not find a pulse. An ambulance was requested and CPR was performed. Mr Moura was taken to hospital where he was pronounced dead at 1.30am on July 7, 2018.
Following a mandatory referral by the force, the Independent Office for Police Conduct (IOPC) opened an investigation into the conduct of all 10 officers who attended the property.
It found six officers had a case to answer for gross misconduct for possible breaches of the police standards of professional behaviour regarding conduct and duties and responsibilities. This was in relation to the lack of action or recognition that Mr Moura needed medical assistance.
Two of the officers were also found to have a case to answer in respect of their use of force during the incident.
Following a three-week misconduct hearing which concluded on December 17, the panel found the case was proven at the level of misconduct for four of the officers and they were given written warnings. A fifth, PC Tracy Ainsworth-Wrigley, was found to have no case to answer. During the hearing, the case against a sixth officer, was dismissed. None of the misconduct findings related to the use of force against Mr Moura.
IOPC Regional Director Amanda Rowe said: "Mr Moura died in tragic circumstances and our thoughts are with his family, loved ones and all those affected by his death.
"Mr Moura became unresponsive while in the care of police, who had a duty to ensure he received prompt medical attention when it became clear he was unwell. The actions of those officers who failed in their duties towards him risked seriously undermining public confidence in the police and this was recognised by the panel.
"Our investigation was vital to ensure there was independent scrutiny of the actions of the officers involved. We also identified areas of learning for the force to improve how officers respond to similar incidents in future and welcome the actions taken by GMP to address them."
One area of potential learning for GMP relates to the way detainees who are unable to sit up are transported, as well as the training provided to officers to help them recognise when suspects are showing signs of acute behavioural disorder.
GMP has proposed ways to address both issues so the IOPC found no need to make any statutory recommendations.
GMP Deputy Chief Constable Terry Woods said, "This is a truly tragic case and my thoughts are with Mr Moura's family and loved ones. Andre Moura had the right to be treated with care, respect, and dignity, and sadly some of our officers let him down.
"Following a three-week hearing, an independent panel has made a finding of misconduct for officers PC Michael Healey, PC Ashley Hudson, PC Andrew Bebb and PC Craig O'Brien and they have received written warnings. PC Tracy Ainsworth-Wrigley was found to have no case for misconduct.
"We have sadly seen examples of instances where officers tarnish the trust which ought to come with wearing a police uniform. I hope the outcome of this hearing today demonstrates that GMP will always investigate cases of this nature and refer them for independent investigation to ensure transparency and impartiality."