Four forces to trial long-range drones
The National Police Air Service (NPAS) has received funding from the Home Office to launch a project aimed at growing understanding of the benefits long-range drones could bring to police investigations.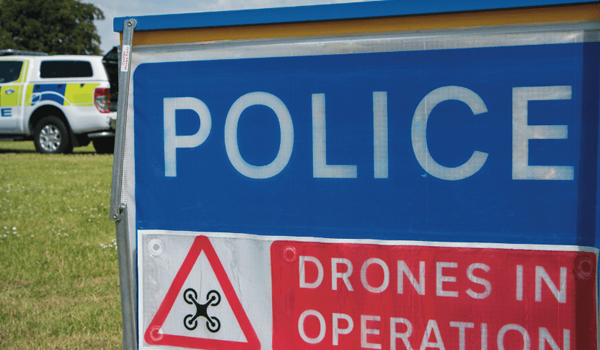 Many forces deploy drones on a regular basis but under current Civil Aviation Authority (CAA) guidelines, their use is limited as the operators must maintain line of sight with the machine they are controlling.
NPAS will now begin working with four forces – West Midlands Police, Thames Valley Police, Norfolk Constabulary and the Metropolitan Police Service – to explore the capabilities of Beyond Visual Line of Sight (BVoLS) drones to see how they may enhance the work of police aviation specialists in the future.
The project will see drones being piloted from up to 20 miles away. Key areas of interest include searching for missing and vulnerable people, suspects, vehicles and property.
A statement released by NPAS said: "The project will not only consider drone types but also command and control and hazard detection systems, to ensure compliance with CAA regulatory policies and procedures.
"Other important considerations will include the potential value for money and environmental gains of drone use, plus a reduction in noise compared to traditional aircraft.
"This is a complex and detailed piece of research work, involving significant regulatory implications, and is still in its very early, exploratory stages. Many forces already deploy drones but their current capabilities are restrictive. This project is specifically looking at future technologies, giving necessary regard to compliance with strict CAA regulatory requirements."
Last year, Norfolk police and crime commissioner Giles Orpen-Smellie expressed interest in seeing aviation rules modified so that the force police could use drones more widely.
"The key change in our drone capability would be a beyond line of sight flying permission. The drones have the reach, they have the endurance. There are drones on the market now you can put up for eight hours," he said.