Four drug-drivers convicted per day after legal crackdown
Drug-drivers are more likely to be convicted than people who drink before getting behind the wheel after new laws were introduced in 2015.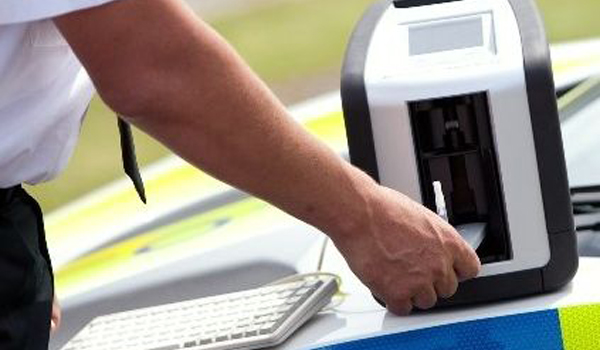 Drug-drivers are more likely to be convicted than people who drink before getting behind the wheel after new laws were introduced in 2015. Department for Transport (DfT) figures show four people were convicted of drug driving offences every day in 2015 under Section 5A of the Road Traffic Act. The legislation, passed in March that year, introduced specific impairment limits for illegal substances and provided officers with roadside screening equipment. The 98 per cent conviction rate – up from 80 per cent under old legislation in 2012 – is now higher than the rate for drink-driving, which stands at 96 per cent. Chief Constable Anthony Bangham, national lead for roads policing, said the new law has made it "much easier" to identify offenders. He added: "This change in law has enabled us to prosecute thousands more dangerous drivers who may have previously escaped detection yet still presented a very serious threat to other road users. "Far too many people still attempt to drive under the influence of drugs. We are better prepared to catch them than ever before and will ensure that they face the full penalty of the law." Anyone found guilty of a Section 5A offence – from attempting to drive to causing death while exceeding the drug-drive limit – can be stripped of their licence, fined up to £5,000 or imprisoned. The figures, released on Sunday (August 27), revealed that 1,442 offenders were convicted under the legislation in the year it was introduced. Around 94 per cent of offenders were male and 64 per cent were aged 16-29. The DfT believes the rise in successful convictions is largely due to the new simplified process for proving impairment. Before Section 5A was introduced, officers had to gather evidence that a driver was under the influence by getting a doctor's opinion before conducting blood or urine sample tests. However, for drink-driving it was only necessary to prove the limit had been exceeded. Under the new law, nurses and paramedics can also give a professional judgment on impairment, and this opinion is not needed if initial screenings are 'positive'. More than half of roadside tests conducted in 2015 were positive for cocaine or cannabis. Public awareness of the crime has also increased since 2015, from 16 per cent under previous legislation to 48 per cent. Transport Minister Paul Maynard said: "Driving under the influence of drugs has no place in our society. It devastates families and ruins lives. "Our tough approach has taken dangerous drivers off our roads and is stopping other crimes taking place. "With higher prosecutions and convictions, we are delivering on our clear message that if you take drugs and drive, you will face the consequences."