Former West Midlands Police officer jailed for assaults
A former West Midlands Police officer convicted of assaulting two black males during separate stop and searches in Birmingham has been jailed for a total of 26 weeks.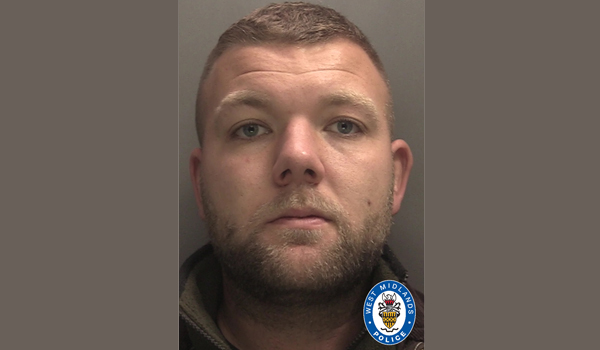 Chief Constable Sir David Thompson said the officer's conduct had caused "a serious impact on the public view of West Midlands Police" and had undermined the efforts of the force.
Following an Independent Office for Police Conduct (IOPC) investigation, Police Constable Declan Jones, 30, was found guilty of two counts of common assault during a hearing at Birmingham Magistrates' Court last month.
His sentencing on Friday (September 10) followed disciplinary proceedings held earlier in the week at which the officer, who did not attend the hearing, was dismissed without notice.
He was given consecutive jail sentences of 14 weeks and 12 weeks for the assaults, told to pay each of his victims £500 compensation and will be placed on 12 months' probation following his release
The IOPC had investigated a complaint from a man who said excessive force had been used against him during a stop and search in Aston on April 20, 2020. CCTV showed the officer push the man and punch him several times.
It also investigated a complaint from a 15-year-old boy who was struck and kicked by the officer, who was based at Handsworth police station, during an incident in Newtown on April 21, 2020.
Both assaults were captured on CCTV and widely seen, and Sir David said the officer's conduct "will not have given the public any confidence in our force".
Both cases were referred to the Crown Prosecution Service, which authorised charges.
"We also found PC Jones had a case to answer for gross misconduct," said the IOPC. "The force agreed and, following the court's verdict, arranged an accelerated disciplinary hearing."
IOPC Regional Director Derrick Campbell said the behaviour "fell far short of what is expected of a police officer".
He added: "Our investigations also raised concerns about the use of stop and search powers in these areas and whether they were being used disproportionately against black people.
"West Midlands Police needs to be able to explain this to the communities it serves or risk losing their confidence. We will be working with the force and sharing our statutory recommendations with them, which will be published in due course, to ensure our concerns are addressed."
Sir David said: "PC Declan Jones has made the work of good officers harder by his criminal acts. His conduct is criminal and has caused a serious impact upon the public view of West Midlands Police.
"His behaviour has no place in policing and undermines our efforts.
"However, this case will reinforce the view of some that his bad behaviour has only been acted upon because of clear CCTV. That other incivilities towards black people do not receive the attention that is unavoidable in this case. Whilst I do not believe this to be true, as a force and a group of professionals we fail if we do not confront the realities of this view and the fact that force is used by us disproportionately on black men.
"There is more that needs to be done by the force, and each of us, to address this. We do police an unequal society and there will be disparities. Where they exist, we must account for them and take action to demonstrate we are acting fairly and in the public interest."
He added: "Today in our force we expect leaders to monitor how officers deal with confrontations and use force. We routinely review these cases so officers' performance can be reviewed and improved. We expect body-worn video to be used when force is used. We will continue to bring the public in to scrutinise our work.
"Getting this right and ensuring our black communities know this is an imperative. It requires each of us to strive to be ever better at how we carry out our policing so we can remove the stain that this officer's actions has placed on our force."
Deputy Chief Constable Vanessa Jardine said: "Jones' use of force was totally inappropriate and it's right that he has been dismissed from the force and convicted in the criminal courts."
West Midlands police and crime commissioner Simon Foster said: "The case of PC Declan Jones is deeply concerning and my thoughts are with his victims.
"For an officer entrusted with policing powers to act in the way he did cannot and will not be tolerated.
"I am pleased the force has acted quickly and decisively in this case to protect the public and I stand shoulder to should with them on this."
Mr Foster added that with the criminal justice process concluded, he will examine what action might be appropriate via the pension forfeiture process.