Former sergeant who 'mocked' drunk detainee would have been dismissed for gross misconduct
A former Avon and Somerset Constabulary officer who "mocked" a drunk man detained in a police cell would have been dismissed for gross misconduct had he not already retired.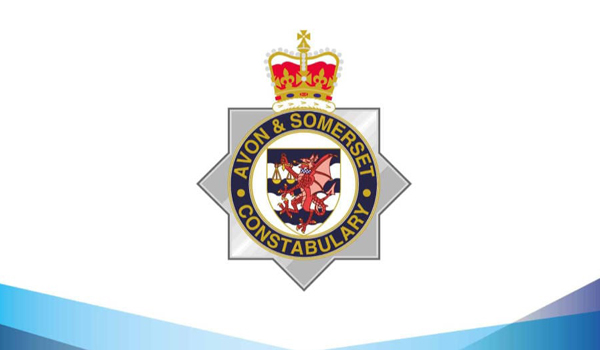 It was alleged that the former police sergeant, Gareth Starr, made "mockingly derogatory remarks" about the heavily intoxicated detainee who had urinated and defecated in a police cell, and then failed to respond when the man fell over, hit his head and remained motionless for a short time.
The incident occurred on February 17, 2019, when the officer was the custody sergeant at Bridgwater custody unit.
Following an investigation by the Independent Office for Police Conduct (IOPC), a misconduct hearing, arranged by the force, heard evidence that the sergeant made mockingly derogatory remarks about the man to colleagues, failed to ensure the man was visited and roused every 30 minutes in accordance with custody guidance, and failed to arrange for a doctor to attend the detainee after the man had hit his head.
Around eight hours after the man had originally hit his head, he was seen by a later shift of custody staff to collapse in the cell. It was arranged for him to be taken to hospital for treatment from where he was later returned to custody.
At Thursday's hearing (November 26), held remotely using video technology, the disciplinary panel, overseen by a legally-qualified independent chair, found the former sergeant had breached a range of professional standards, including authority, respect and courtesy, duties and responsibilities, and discreditable conduct. It found gross misconduct proven, and concluded he would have been dismissed if still serving.
IOPC regional director Catrin Evans said: "Custody staff work in a difficult environment and can face challenging individuals and circumstances on a daily basis. But they have a primary duty of care to ensure the safety and welfare of all those who are detained.
"This officer was in a position of considerable responsibility and acted in a wholly unprofessional manner in mocking a detainee and ignoring what could have been a serious head injury. He failed to show the leadership expected of a custody sergeant. The disciplinary panel's sanction means the former officer rightly won't be able to work for the police service in the future."
The IOPC investigation began following a referral from the force, after another custody sergeant had reviewed earlier CCTV footage and raised concerns.
Investigators analysed CCTV footage from the unit, custody logs, statements from relevant officers and staff, and took into account safe detention policies.
"On conclusion of our investigation in July this year, the force agreed with our view that the former sergeant, who retired in August 2019, had a case to answer for gross misconduct," said the IOPC.
Avon and Somerset Constabulary also agreed that three other officers working alongside Sgt Starr on the same shift, and a later custody officer, had a case to answer for misconduct over their treatment of the detainee. The four were subsequently given management action by the force.
The retired officer will be placed on the College of Policing barred list.
Superintendent Simon Wilstead, head of professional standards at Avon and Somerset Constabulary, said: "We expect the highest level of professionalism and care from all our staff and the safety of detainees in our care is of paramount importance.
"There is no room in policing for officers who abuse their position, or who take advantage of vulnerable people, who rightly look to us to protect them.
"Although regulations allow an officer to resign while under investigation for gross misconduct, the misconduct process will still continue. The former officer will now be placed on the National College of Policing's Barred List preventing him from working within policing and other law enforcement bodies."