Former police station to become community asset
A former Wiltshire police station, which had been earmarked for disposal as part of the police and crime commissioner's estates strategy, is set to become a valuable asset to the local community.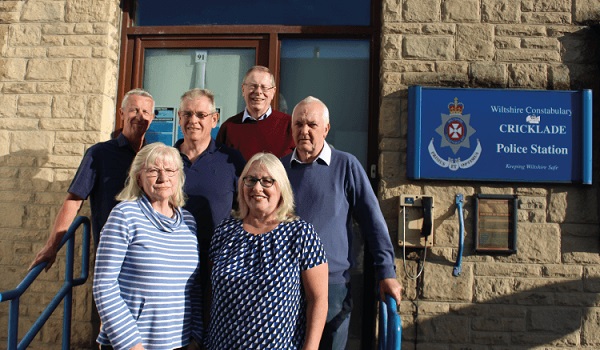 Cricklade police station, on the town's High Street, was one of a number of buildings across the Wiltshire Police estate identified as being surplus to operational requirements.
It has now been purchased by the Cricklade Development Foundation (CDF), a society that aims to enhance the local community by championing the High Street and supporting new development opportunities in the town.
Kieran Kilgallen, chief executive of the office of the police and crime commissioner, said: "We are delighted that CDF has secured the former police building and will be developing this for the benefit of their community. Plans for the property which will ensure it continues to be at the heart of Cricklade's community are commendable and we look forward to seeing those plans develop and come to fruition.
"We know that news of any sales of police estate will raise questions but the sale of former stations no longer required for 21st century policing is one of the last steps in the estates strategy. These sites are no longer required for modern-day policing and all capital will be reinvested in improving facilities and ensuring frontline staff have what they need to keep communities safe and operate effectively in the years to come.
"It does not mean that local people will have less access to police officers and police community support officers, the reality is very different. Buildings don't keep people safe from crime, it is the visibility of officers out in the community and their ability to respond quickly when needed that is important."
Ruth Szybiak, chair of the CDF, added: "Cricklade police station is at the heart of our community here in Cricklade High Street. The society is absolutely delighted to be able to secure the property for the future use of the community."