Former PFEW chair told to repay part of £12,000 quarterly expenses
The former chair of the Police Federation of England and Wales (PFEW) used his corporate credit card to pay more than £12,000 expenses in his final three months, a Freedom of Information request (FoI) has revealed.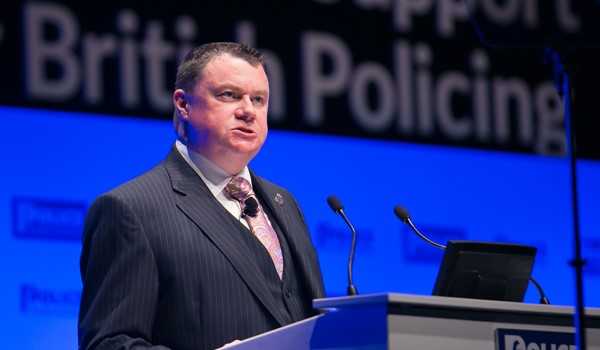 Steve White claimed £12,573 altogether – almost ten times the amount claimed by the then vice chair Calum Macleod, general secretary Andy Fittes and deputy general secretary Andy Ward.
He incurred the costs despite announcing on August 30 that he would leave the post at the end of the year.
When he was appointed, Mr White set about reforming the PFEW to make its finances more transparent and ensure national officers were more accountable.
However, figures obtained by a Freedom of Information request show he claimed £2,020 for hospitality, £3,915 for travel and £5,945 for accommodation expenses between October 1 and December 31.
The payments are understood to have been made using a credit card issued to him by the PFEW.
Its auditors have now asked Mr White, who now works at the College of Policing as its first ever licence to practice manager, to pay the PFEW for some of the costs incurred, under its expenses and hospitality policy.
A PFEW spokesperson said: "Federation officers and staff are entitled to claim reasonable expenses, provided they are receipted and represent Federation work.
"Every expense claimed is required to have an explanation as to what the spend is for, and any spend must be in line with the policy.
"Any claimed expense that is considered to be outside the policy becomes a personal expense and the Federation is reimbursed by the individual."