Former PFEW chair appointed temporary PCVC
A former chair of the Police Federation of England and Wales (PFEW) has been appointed acting police, crime and victims commissioner (PCVC) for Durham.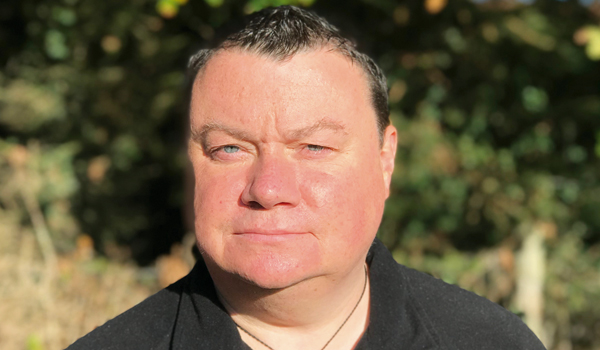 Steve White, who served as the PFEW chair between May 2014 and the end of 2017, has been asked by the county's police and crime panel to take over the role while the current PCVC is unwell.
On September 12, Mr Hogg announced he was taking a period of leave and requested the panel appoint someone temporarily "to ensure that the functions of the PCVC will continue to operate across County Durham and Darlington, at a crucial time for policing". He has been the PCVC for Durham since the position was created in 2012.
The panel met on September 20 and formally requested Mr White take on the role.
Chair of the panel, Councillor Lucy Hovvels, said: "The Police and Crime Panel has today considered a request from the Police, Crime and Victims' Commissioner (PCVC), Ron Hogg, to appoint an acting commissioner. Legislation requires an acting commissioner to be appointed from within the PCVC's staff. The panel has therefore appointed Steve White as acting PCVC for County Durham and Darlington.
"On behalf of the panel and the council, I would like to send Ron our best wishes."
Elected chair of the PFEW on a coin toss after a vote of its national executive was tied, Mr White battled huge internal resistance to reforms recommended by an independent review of the organisation.
The 36 recommendations of the Normington Review were agreed after then Home Secretary Theresa May threatened to impose reforms on the staff association if it did accept them at its annual conference in May 2014.
Mr White implemented most of the changes to its governance, finance and membership arrangements but stepped down early as a vote of no confidence was being tabled by the Metropolitan Police Federation, its biggest branch, which had threatened to break away.
One of the reforms introduced meant his successor, John Apter, was elected by the entire membership, rather than the members of the national executive.
Mr White was made chief executive of the Durham PCVC's office in 2018 after retiring with 30 years' police service. He is a former Avon and Somerset Constabulary inspector.