Former PCC will not be referred to DPP for perjury over Rotherham child sexual abuse evidence
The former police and crime commissioner (PCC) for South Yorkshire will not be referred to the Director of Public Prosecutions (DPP) over allegations of perjury.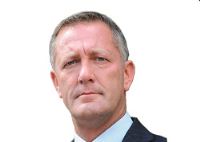 Shaun Wright had been accused of committing perjury while he was still a PCC when giving evidence under oath to the Home Affairs Select Committee (HASC) on September 9, 2014, regarding his knowledge of allegations of widespread child sexual abuse in Rotherham.  
The case was referred to the Independent Office for Police Conduct (IOPC) by South Yorkshire's police and crime panel following two complaints that Mr Wright had "wrongly denied having knowledge of the scale of child sexual abuse in Rotherham" when he was Cabinet member for children's services at Rotherham Metropolitan Borough Council from 2005 to 2010. 
The IOPC investigation between June 2017 and August 2018 included a comprehensive review of the HASC meeting transcripts and documents Mr Wright was alleged to have received while working at the council, together with interviews with him and a key independent witness. 
The IOPC's regional director Sarah Green, who oversaw the investigation, said today (November 2): "We have now concluded our detailed investigation into the very serious allegation that Shaun Wright committed perjury when he gave evidence to HASC in 2014.
"I have given this matter very careful consideration and, on the basis of the evidence we have gathered, I have determined that the report does not indicate that a criminal offence may have been committed.  
"Therefore, we will not refer the matter to the DPP to consider whether any criminal charges should be brought." 
Mr Wright resigned as PCC in September 2014, saying: "I feel that it is now right to step down… for the sake of those victims, for the sake of the public of South Yorkshire and to ensure that the important issues outlined in the report about tackling child sexual exploitation can be discussed and considered in full and without distraction." 
He had previously faced pressure to resign from the Labour Party, from then Prime Minister David Cameron, Deputy Prime Minister Nick Clegg and the Labour Party leader Ed Miliband, after the publication of the Jay report into the child sexual abuse scandal.  
Mr Wright did not automatically resign as PCC, saying that he was the most appropriate person to do the job, but when then HASC chair Keith Vaz threatened to ask the Home Secretary for legislation to remove him, Mr Wright finally resigned from his post.