Former Ombudsman's comments on Omagh bombing 'ill-informed and insensitive'
The chair of the Police Federation for Northern Ireland (PFNI) has condemned a claim made by Baroness Nuala O'Loan that the 1998 Omagh atrocity could have been prevented by police.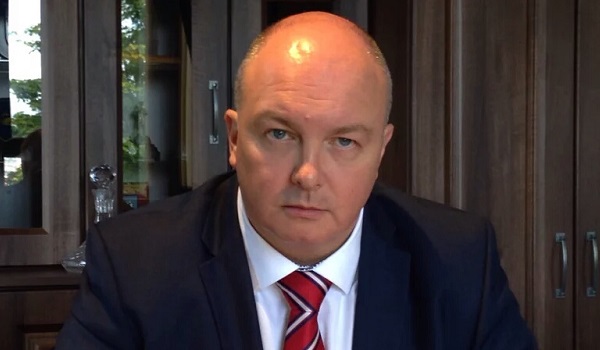 Mark Lindsay said facts rather than "unsubstantiated" assertions are needed to deal with the issue of legacy and the past, and criticised the timing of the former Police Ombudsman of Northern Ireland's (PONI) comments – exactly 20 years since the Real IRA bombing. 
A memorial bell was rung on Wednesday (August 15) to commemorate the anniversary of the car bomb that killed 29 people in County Tyrone. 
On the same day, Baroness O'Loan, who investigated the Royal Ulster Constabulary's (RUC's) actions in the lead up to the bombing, claimed it "could have been prevented" if the force had acted differently.  
In 2001, as PONI, she said in a report that "it is not possible to say what impact action between August 4 and August 15 would've had or whether action other than that taken by Special Branch, could've prevented the Omagh bomb". 
However, Baroness O'Loan now says the RUC "knew an awful lot about the activities of the IRA in this area" and did not act on an anonymous piece of information received on August 4. 
Mr Lindsay suggested she passes on any new evidence she has to the Police Service of Northern Ireland as the Omagh bombing is still an unsolved crime. 
He added: "Baroness O'Loan has taken to the media to voice her assertions without providing a shred of evidence to back them up. That makes her contribution of questionable value. Worse than that, she has chosen the 20th anniversary of the worst terrorist atrocity in the history of the Northern Ireland 'Troubles' to contradict her own findings when she was Ombudsman. 
"Her intervention on a solemn day of commemoration, when relatives take time to remember their loved ones, is insensitive. I have no idea why she was moved to comment publicly today, but her contribution will serve to open wounds and re-traumatise good people. 
"This brings into sharp focus the debate that is going on around legacy and how to deal with the past. We have concerns about how comment – ill-informed or unsubstantiated – can pollute the narrative on often dreadful events. 
"As we have seen, it is easy to sully and call into question the good name of officers who worked the Omagh case, and many others. I have no doubt they did their best. Many very dedicated and professional officers will feel angry and upset by the comments of Baroness O'Loan who failed to deliver one iota of proof." 
Sir Hugh Orde, who was chief constable of the PSNI between 2002 and 2009, and co-authored a book analysing the events leading up to the 1998 atrocity, said he was surprised by Baroness O'Loan's comments.
"It is important to note that things may have moved on," he added.
"I don't know what she knows that enabled her to reach a fundamentally different conclusion now to the one she made in her report. That is the gap in public knowledge – no one knows what she knows.
"If what she knows is substantial, I would assume she would have told the police about it."
Chief Constable George Hamilton rejected Baroness O'Loan's "inaccurate, unfair and unreasonable" claim, which he said "adds to the pain" of those who still suffer from the terror attack.  
"In 2001, the Ombudsman carried out an investigation into matters relating to the Omagh bombing," he added. 
"Today Baroness O'Loan has commented that the police did not act on an anonymous piece of information received on August 4, which she asserts could have prevented the bombing. 
"Subsequent to the Ombudsman report in 2009 a report was published by Sir Peter Gibson, the Intelligence Services Commissioner, following a review directed by former Prime Minister Gordon Brown into interception intelligence. 
"In his report Sir Peter concluded: 'Any intelligence derived from interception as might've existed could not have prevented the bombing'."