Former officer would have been dismissed for links to fraudulent online gambling
A former Humberside Police officer has been found guilty of gross misconduct over his links to an online betting syndicate.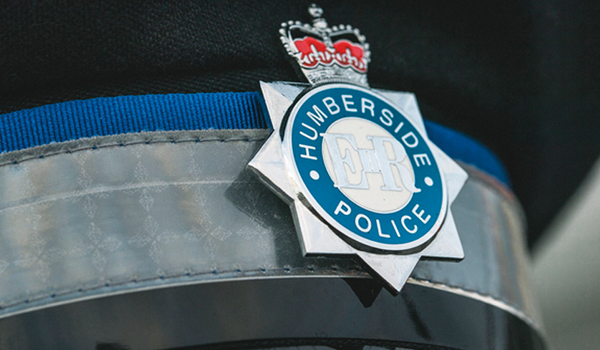 A disciplinary panel heard former PC Joshua McGrory entered into the syndicate with "the aim of facilitating fraudulent online gambling and money laundering".
The officer was found to have breached the standards of professional behaviour following a two-day misconduct hearing at Goole Magistrates' Court and would have been dismissed without notice if he had not already resigned.
Humberside Police said McGrory had "caused or permitted a bank account and various online gambling accounts to be opened in his own name, knowing they were going to be operated by others, whom he should have suspected might be involved in fraud or criminality".
The force added: "These accounts were actively used by members of a gambling syndicate over an 18-month period between 2018 and 2020.
"The bank and gambling companies were deceived as to who they were actually dealing with and McGrory received financial rewards for his part."
The misconduct hearing, which concluded on Tuesday (January 24), found he failed to tell the force about his online gambling activities, his association with suspected criminals and his vulnerability to undue influence.
The Independent Office for Police Conduct (IOPC) said McGrory, who resigned from the force in November 2021, had "shown a complete disregard for the rules and acted dishonestly for his own personal gain".
His actions were investigated by the force's Anti-Corruption Unit under the direction of the IOPC, with bank accounts and mobile phones analysed.
The investigation showed that between July 2018 and February 2020 McGrory allowed people connected to a betting syndicate to use his bank account and various gambling accounts for personal financial gain.
The IOPC also looked into two other staff members, all based in Grimsby, who were involved in the betting syndicate. They faced disciplinary proceedings in November 2022, and both would have been dismissed had they not already resigned.
Steve Noonan, IOPC director of major investigations, said: "Police officers are held to high standards and they are expected to conduct themselves professionally.
"Former PC McGrory has shown a complete disregard for the rules and acted dishonestly for his own personal gain. In doing so, he let down his colleagues and risked seriously undermining public confidence.
"The panel's decision sends a clear message that this behaviour has no place in policing and he will now be barred from working for the police in future."
Humberside Police head of professional standards, Superintendent Andy Maultby, said: "We will absolutely not condone anyone within our force whose integrity is brought into even the slightest disrepute.
"Honesty is a quality in a police officer that is of paramount importance and it is absolutely vital for us to build trust and confidence with the public and communities we serve.
"There are some individuals who should not wear a police uniform, and McGrory was one of them. Had he not resigned before his misconduct hearing, he would have been dismissed with immediate effect.
"The majority of our officers and staff will always act with the utmost professionalism at all times, however, I am determined to ensure those who fail to uphold the high standards we expect of our police officers, are held to account for their actions."