Former officer pleads guilty to sexually abusing girls as young as 12 online
A former South Wales police officer has pleaded guilty to more than 100 charges of inciting children to engage in sexual activity and forcing victims as young as 12 to make indecent images online.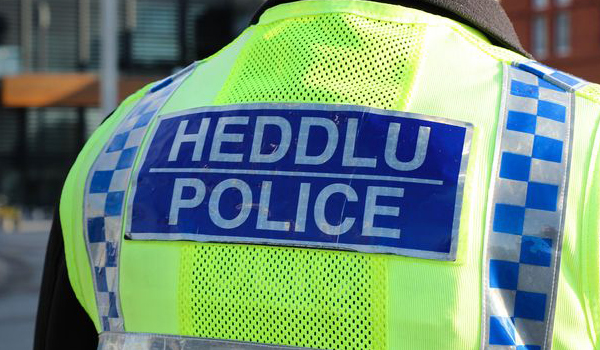 Lewis Edwards, 23, of Bridgend, posed as a young teenager to groom children on Snapchat, gaining their trust before requesting images and videos that he covertly recorded.
He then used the recordings to blackmail his victims into sending him increasingly graphic and explicit images.
The Crown Prosecution Service (CPS) said 12 victims have been identified so far with ongoing work being done to identify and support the remaining victims.
It added: "Despite a number of his victims threatening to report him to the police, Edwards showed no remorse for his depraved actions and continued to take advantage of young children."
Edwards was a serving officer with South Wales Police when his predatory behaviour came to light. He was caught after police intelligence uncovered he had accessed and downloaded indecent images of children from the dark web.
Officers from South Wales Police recovered heavily encrypted electronic devices and a blackmail manual belonging to Edwards when he was arrested.
The force said: "Following his arrest, Edwards was immediately suspended from duty and resigned. An accelerated misconduct hearing was held which delivered the sanction of dismissal. He has been added to the barred list, preventing him from returning to policing."
Edwards, whose offending spanned four years, pleaded guilty when he appeared at Cardiff Crown Court on Tuesday and South Wales Police said its investigation was "ongoing and specialist officers are continuing to support and update his victims".
Detective Superintendent Tracey Rankine, head of the Police Online Investigation Team, said: "The scale and seriousness of the offences uncovered by our investigation is extreme and our priority has been to identify his victims and work with police forces across the UK to ensure they are safeguarded and supported.
"His abhorrent behaviour involved threatening and blackmailing his young victims who lived in fear of him. Our investigation has involved forensically examining encrypted computer equipment and mobile devices which led to the recovery of shocking material. The strength of this evidence has resulted in him admitting the charges against him."
Assistant Chief Constable Danny Richards added: "The public will be as shocked and sickened as I am that such appalling offences have been committed by a serving police officer.
"The behaviour of Lewis Edwards only serves to damage the public's trust and confidence in policing and undermines the work of the vast majority of responsible, hard-working police officers who serve the communities of South Wales with courage and pride.
"As soon as it came to light that Edwards was a serving police officer, he was suspended and accelerated misconduct proceedings were brought against him which led to him being dismissed and barred from returning to policing.
"There is no place in South Wales Police for anyone who abuses the personal responsibility they hold as a police officer. We work hard to ensure that vetting systems are effective and the force was recently only one of two in the country to be assessed as good by His Majesty's Inspectorate for the way we carry out vetting of officers and staff, how effectively we protect information and data we hold and how well corruption is dealt with.
"Our number one priority is to protect the public so if anyone has any information about the safety of young or vulnerable people or those who pose a risk in our society then I urge them to come forward and report it to us."
Lucy Dowdall, Specialist Prosecutor in the CPS's Organised Child Sexual Abuse Unit, said: "It is particularly shocking that a serving police officer, Lewis Edwards, should be privately targeting children online, grooming them and forcing them to satisfy his own sexual interests.
"Over a period of four years, he engaged in sustained abuse, threatening and blackmailing his victims to provide him with explicit material.
"Edwards wrongly believed that the police would not investigate his activity and arrogantly told victims that was the case. This case demonstrates the determination of law enforcement and prosecutors to bring all on-line sexual offenders to justice.
"The case also illustrates that the dark web is not a safe place for sexual offenders to operate.
"Once intelligence identified Edwards, South Wales Police moved very rapidly to arrest him, and he was charged soon afterwards. The prosecution has stopped his abuse from continuing."
She added: "The CPS Organised Child Sexual Abuse Unit was set up in April 2022, as a specialist unit dedicated to prosecuting child sexual abuse, in all its forms."