Former officer jailed for voyeurism offences
A former police officer has been jailed for three years after admitting a number of "truly awful" voyeurism offences.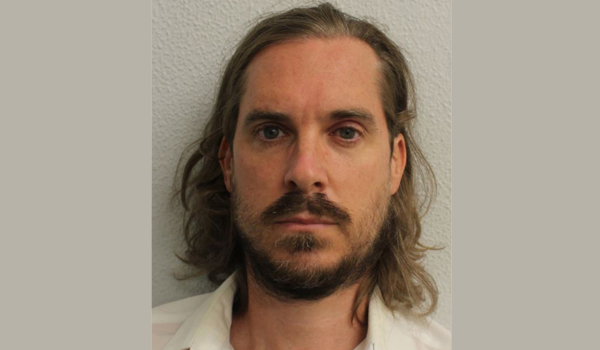 Forty-year-old Neil Corbel, who was a detective inspector with the Metropolitan Police Service (MPS), was also made the subject of a Sexual Harm Prevention Order for seven years.
He was sentenced on Friday (January 21) at Isleworth Crown Court after previously pleading guilty to 19 offences within the Greater London, Manchester, Brighton and other areas between January 2017 and February 2020.
The court heard that Corbel recorded 19 women using multiple devices on at least 21 occasions. The women did not consent and were not aware he had recorded them.
The MPS said the women were mainly models who had been booked by Corbel for photo-shoots. Three were escorts or sex workers.
Corbel had contacted them online, using a false identity. He recorded the women using cameras disguised as everyday items.
His offences came to light after one model became suspicious of how Corbel was manoeuvring her into positions that faced a clock during a photo-shoot on January 24, 2020, at a hotel in Tower Bridge. She noticed some branding on the clock, googled it and found it was a video recording device.
She reported the incident to police and an investigation was launched by the MPS's Central East Command Unit.
Corbel was interviewed under caution on February 21, 2020. Further incidents and victims came to light and he was charged on August 11, 2021.
He appeared at Westminster Magistrates' Court on Monday, September 13, where he pleaded guilty to all counts.
Corbel – who resigned from the MPS following his conviction – was previously attached to the MPS's Continuous Policing Improvement Command and was not on duty at the time of the offences.
The MPS said he had been suspended from duty during the investigation and a misconduct hearing will now follow.
Detective Chief Superintendent Marcus Barnett, who leads the Central East Command Unit, said: "Corbel's actions were truly awful and a number of the women have told us of their shock to learn he was a police officer. We share that shock and disgust; it is vital the public feel that they can trust the police and when an officer acts in the manner Corbel did we know what an impact that has on our communities.
"The investigation team have worked incredibly hard to bring this complex matter to court and achieve this result today. But more than that I would like to thank the women involved who have shown such strength, courage and patience."