Former MPS commissioner says officer should not have been prosecuted
A former commissioner of the Metropolitan Police Service (MPS) has criticised the recent prosecution of a highly decorated officer for possession of a child abuse video sent by her sister.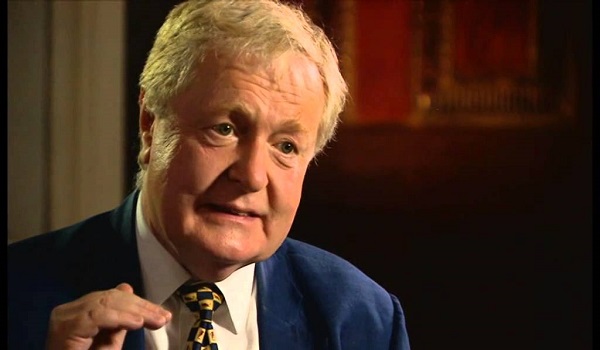 Superintendent Novlett Robyn Williams, who was commended for her work after the Grenfell Tower disaster and was once tipped as a likely candidate to become the first BAME (black, Asian and minority ethnic) head of the MPS, was sentenced at the Old Bailey on Tuesday (November 26) to 200 hours of community service. She was also placed on the sex offenders register for five years.
She was one of 17 people who received the indecent video on WhatsApp of a five-year-old girl being abused. Despite having an obligation to report the matter, Supt Williams failed to do so out of fear that it would implicate her sister, Jennifer Hodge, who distributed the video on November 19.
In a letter to The Times, former MPS commissioner Lord Blair of Boughton said: "I have not heard the evidence. I do not criticise the conviction because that is a matter for the judge and jury, but I am very concerned about the decision to prosecute. The code for prosecutors is explicit that a prosecution must be in the public interest. This is a police officer, a public servant, who has had an exemplary career."
The court accepted that Supt Williams did not view the material but was not convinced that she was unaware of its presence on her phone.
Lord Blair also expressed concerns that as a result of the case, simply being sent an indecent image could now lead to a conviction under any circumstances.
"On the facts as reported, possession of an indecent image has effectively become a 'strict liability' offence, with no requirement for intent or, in this case, sexual gratification. In an age of social media, that is surely a position which needs reconsideration," he wrote.
The Metropolitan Police Black Police Association (MetBPA) said the prosecution was an example of institutional racism within the MPS and claims the force had the discretion to not pursue Supt Williams but decided to do so anyway.
In a statement the MetBPA said it believes that internal guidance on this matter allows for "any person in innocent possession of any image of this kind to be treated with discretion, especially when the investigation has concluded that there has been no sexual gratification".
It added: "The question that is now asked, is why was this discretion not afforded to Supt Williams and her co-accused.
"The clip was sent to 17 people and only three people were convicted. It is well documented about the disproportionally that exists within misconduct and complaint of officers and staff from an African, Caribbean or Asian background. There is disproportionality in stop and search and there are very few officers and staff that are in the chief officer ranks in policing. With a growing London population of 40 per cent, only 14 per cent are represented from an African, Caribbean or Asian heritage community. Twenty years on from Macpherson Inquiry the question that we ask is 'what has the Met learnt?'"
MetBPA chair Janet Hills added: "There have been many examples in the last couple of years of black senior officers being held to account at a higher level than their white counterparts. This has to stop. The finer detail of this case needs to be scrutinised to ensure that there is fairness for all."
An Independent Office for Police Conduct investigation into the actions of Supt Williams will resume.
The Police Superintendents' Association said it will continue to support the officer as she considers an appeal. A review will now take place into whether Supt Williams should remain on restricted duties.